CCT Venues – Barbican Becomes New Nightingale Court for HMCTS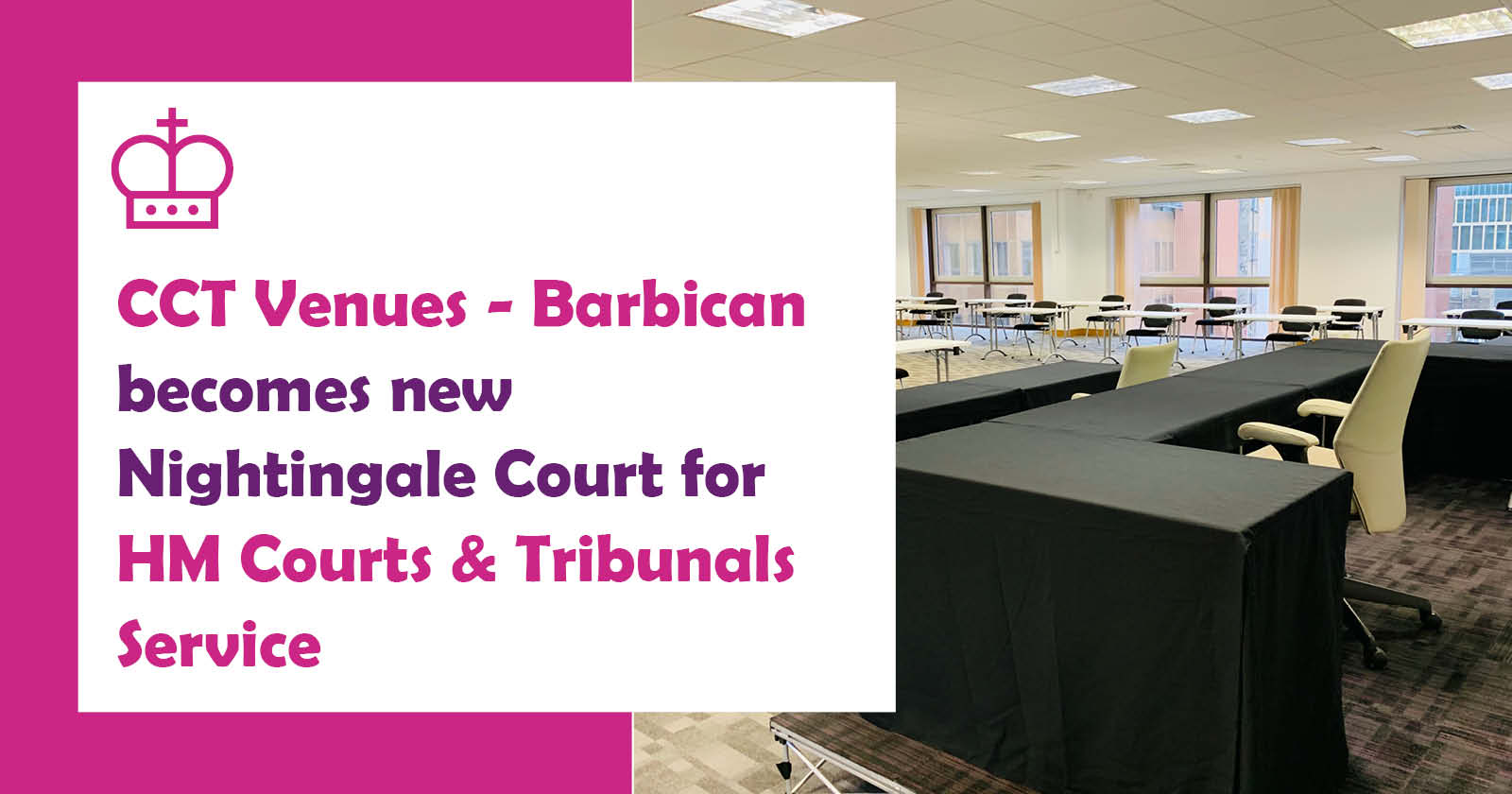 CCT Venues – Barbican Nightingale Court
We are delighted to be supporting the work of Her Majesty's Courts and Tribunal Service (HMCTS) through the provision of space in Central London for two temporary Nightingale Courts. CCT Venues-Barbican has recently undergone a remodelling and refurbishment programme to create two spacious, well fitted, 'Covid secure' rooms suitable for use as annex courts. As well as providing court space, we are also providing HMCTS with space for their administration and support functions.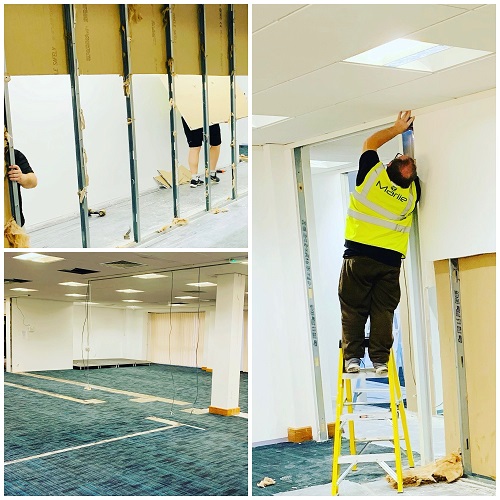 Whilst providing court space is not usual business for us, we are delighted to be working with HMCTS. The location of our venue, situated next door to Barbican underground station and only a short distance from the Central Criminal Court, The Old Bailey, means that we have been able to provide HMCTS with a convenient and effective solution to their external space requirements.
Thinking Outside the Box
Converting CCT Venues-Barbican into Nightingale Courts has created a win-win situation. The past 10 months have been extremely difficult for the events industry and on-going restrictions and safety concerns have meant a temporary halt to our traditional business. Although our numerous and varied clients are keen to return to live events, it is likely that it will be many more months before we return to the old status quo. In the meantime, we, along with most businesses in our sector, have faced many challenges.
We have large properties to maintain and high fixed costs to meet, and so without usual income we have had to think outside the box and find new opportunities to keep our venues active. Being smaller than some of our competitors has allowed us to be agile and creative and to offer cost-effective solutions to help solve challenges for our new customers.
Our first success in attracting business from key workers came in last summer when we facilitated HMCTS security training – an important part of the process as courts adapted to a new operating environment. Shortly after, one of our Canary Wharf venues became a temporary training centre for London Ambulance Service, who we have been proud to support over the past 6 months. Another of our Canary Wharf venues is currently in use as a Covid Vaccination Training Centre and again is supporting vital work.
The new arrangement with HMCTS operating two Nightingale Courts is our latest achievement and we are proud to be contributing to this important project.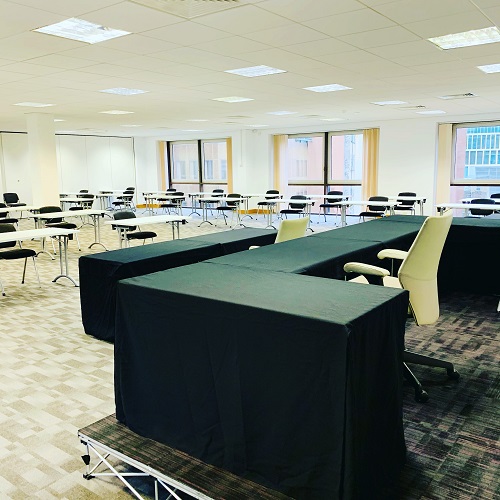 These relationships have been great for the morale of our team and frankly also for saving jobs. All of these unusual contracts, supporting key workers and contributing to such worthwhile work, help us to feel connected and valuable at a time when many are not so fortunate.
Looking Ahead
Of course, we are looking forward to the return of traditional hospitality including business meetings, training, conferences, networking events and lavish dinners; and we are confident that there is a strong future for the corporate events industry. However, many suggest that the traditional working week and office environment is set to change. We are expecting a new trend, with smaller head offices and blended office and home working becoming the norm, especially in London. Therefore we expect that having regular, stimulating 'off sites' that allow teams to come together in creative, collaborative environments, will become more important than ever.
In addition to our traditional meeting facilities, we also predict that our hybrid event solutions, hi-tech event studio and superb in-house food and drink packages will all be a strong draw as restrictions begin to lift.
In the meantime, we are very happy to support HMCTS and other key worker contracts and look forward to a number of strong partnerships.
If you are looking for ad-hoc office space or longer-term space solutions then don't hesitate to get in touch, we are always happy to consider adjusting our spaces to fit your specific needs.