CCT Venues' Story

We have grown to become a premier provider of event space in London, this is CCT Venues' story
CCT Venues' Story
Founded back in 2005, we are currently operating two venues based in the heart of London,  Smithfield and Barbican.
Or event spaces in London not only boast excellent transport links, but are dedicated to providing the very best in customer service.
We're different from most of the other providers in our sector because after many years of growth we're still a privately-owned business, and this enables us to be more flexible in how we support our clients and meet their needs.
As well as high-quality, dedicated conference, training, meeting and corporate hospitality space, we pride ourselves on providing really helpful, responsive and personalised service. That's how we develop such strong relationships with our clients, most of whom come back time and time again. Of course, the fantastic food and great facilities help too!
Innovation and Leadership
CCT Venues was set up in 2005 by Caroline Bull, a leading light in the London venue sector with over 30 years' experience, and Caroline is still our Chief Executive today.
CCT Venues has a wide range of clients from many sectors including banking, accountancy, professional services, construction, legal, media, higher education and the public sector.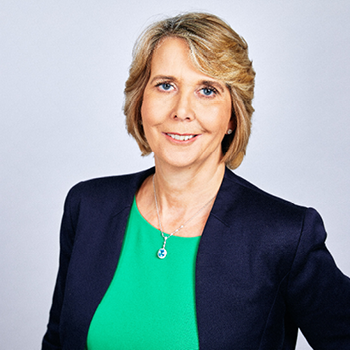 Caroline Bull, CEO
"We are passionate about service delivery and developing and maintaining strong client relationships. The physical attributes of our venues have changed considerably over the years, reflecting advances in technology and a desire for more engaging and aesthetically pleasing, collaborative environments, but the core focus on service delivery has never altered."
"Other changes include an increased focus on environmental best practice, in particular sustainability. This is an area we take extremely seriously and where we are constantly striving to improve.
Then of course there is our food and beverage offering. I remember delivering training in the 1990's when tea and biscuits and a plate of sandwiches were standard offerings, but how times have changed! The culinary choice and quality at CCT Venues is something I am particularly proud of. Our on-site professional kitchens and team of wonderful chefs and hosts, ensure that eating and drinking is a highlight of any event. Whether it is a delicious working breakfast, a tasty, nutritious lunch or a sophisticated evening reception, clients are sure to love it.
Thank you for visiting our website. I hope you experience excellent facilities, food and service at one of our venues soon, and return to us many times in the future."
Venue Locations
We have 2 Central London conference and training venues: