CCT Venues - Smithfield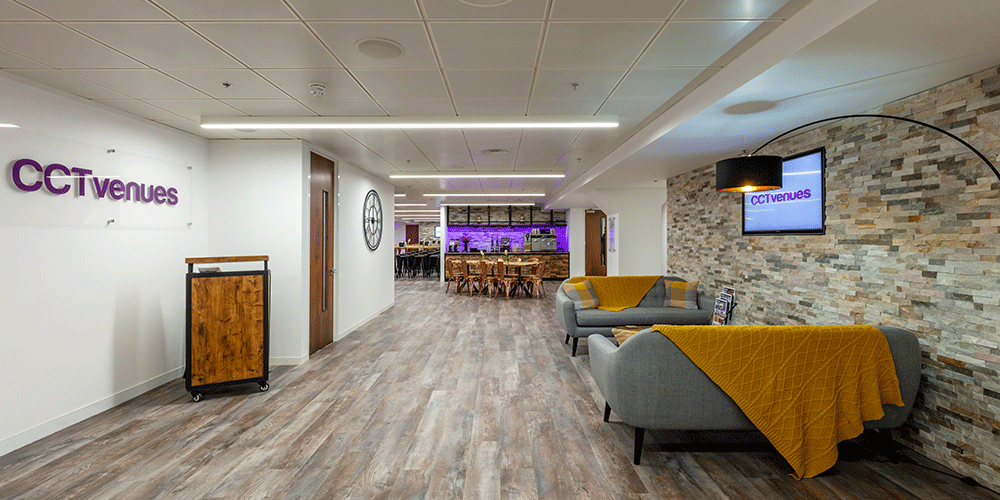 About Smithfield, EC1A
Max Capacity: 190 pax
Number of rooms: 13 rooms
Nearest stations: Farringdon and Barbican Underground Stations (5 min walk) & Kings Cross Station (1 stop away)
Perfect for: Workshops, Meetings, Training & Office Space
Phone number: 020 7332 0881
Your New Favourite Creative Venue and Modern London Meeting Rooms!
CCT Venues – Smithfield is our answer to the increasing demand for creative London meeting rooms. Our Smithfield venue was recently refurbished in 2020, giving it a fresh new look that celebrates the iconic building in which it is housed in.
Situated above the historic, Grade II listed Smithfield Market in Farringdon, London, CCT Venues-Smithfield is seamless with its surroundings, embodying London's historic markets from the flooring to the décor.
Adorned with its traditional wrought-iron windows and Victorian features, the trappings of tradition end the minute you walk through the door. The interior has been completely re-imagined and revitalised with a bright, lively and energising new design – creating an informal and inspiring space that fosters creativity, perfect for meetings, training and conferences.
With creative spaces being at the forefront of our mind, the venue is complemented by an open plan reception, lounge and restaurant, all themed around London's historic markets.
Our Camden Lock room is the perfect creative space for workshops and meetings, with a drinks fridge, snack machines and a retro games table to keep the energy levels high.
Two East Poultry Ave, Smithfield, London, EC1A 9PT: Our Smithfield venue is located in a lively area in a unique and fashionable part of the capital.