Meet the Team - Our Senior Management Team

Caroline Bull
Chief Executive Officer
Caroline has over 30 year's experience working in the London venue sector, designing, opening and managing many diverse venues. Caroline opened CCT Venues in 2005 after setting up and running etc venues. Today she's a leading light in the London venues' sector. As Chief Executive Officer, Caroline oversees all aspects of the business and is often asked to advise other organisations on the development of venues in London.
James Russ
Operations Director
James has over 15 years' experience working in the conference and meeting venue sector. James has been Operations Director since 2008 and has also sat on the Board of Directors for the European chapter of IACC. James is responsible for ensuring all operations work efficiently and maintaining an outstanding working environment for both staff and clients.
James says, "meeting people face to face brings out the best in teams and we are committed to providing the best space, customer service and facilities possible."
Jamian Lewis
Executive Head Chef
Jamian has over 20 years' experience as a culinarian and has appeared on several TV programmes. Jamian became Executive Head Chef in 2014 and is responsible for overseeing the entire food operation across all venues. Amongst many other achievements, Jamian's proudest moment was being the first ever British chef to win the IACC Copper Skillet Award in Washington in 2011.
Jamian says, "food is our passion! We make great food for our clients using the best sustainably sourced, seasonal ingredients we can get our hands on."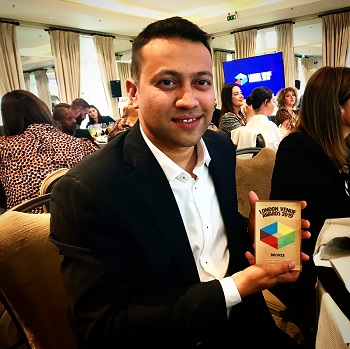 Raj Puranik
Cluster General Manager
Raj studied Hospitality Management at university and now has over 17 years' experience in the hospitality industry. Raj Joined CCT Venues in June 2019 as a General Manager and is now our Cluster General Manager, using his wealth of experience to ensure all of our venues continue to provide the highest operational and service standards possible.
Raj says, "building relationships, increasing customer loyalty and creating memorable experiences, are key for maintaining a competitive edge."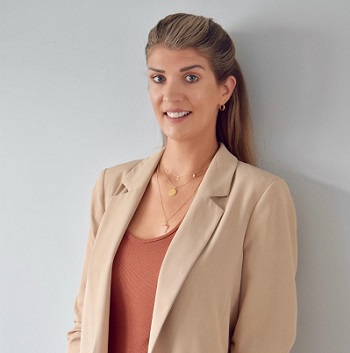 Ellie Bull
Head of Business Development & Marketing
Ellie has over 8 years' experience within the events industry, starting her career in events management. Ellie joined CCT Venues in 2017 and is now in charge of driving the sales and marketing strategy as Head of Business Development & Marketing.
Ellie says, "I'm passionate about the events industry and ensuring we have satisfied clients. I pride myself on having very good relationships with my clients, which gives me a good insight into shifts in their expectations, which is then used to regularly evolve our offering."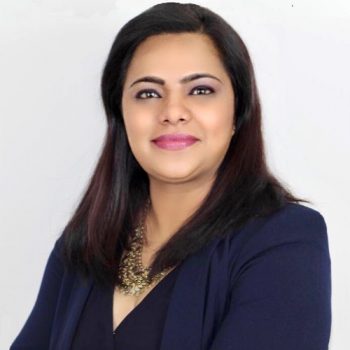 Nity Tripathi
Director of Sales

Nity joined CCT Venues in 2021 and is an award-winning, results driven Sales Director who prides herself on exceeding clients' expectations
With more than 17 years' experience within renowned hotel and venue chains across the UK, Nity has a deep understanding of the events sector. Her passion for events and building strong relationships with clients gives her the ability to always deliver exceptional results, despite global business scenarios constantly evolving.
Nity says, "I am looking forward to bringing a personable touch to the role and can't wait to help my clients deliver creative events."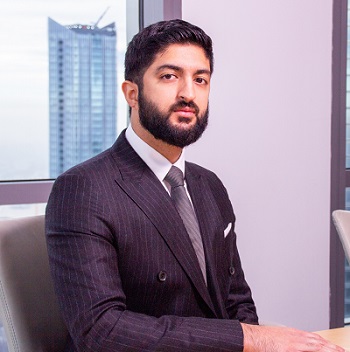 Raheel Rafiq
Financial Controller
Raheel joined CCT Venues in 2018 and has a diverse array of accountancy experience, worth over 10 years, having worked in Practice, the Education sector and for Charities. During this time, Raheel balanced work with study and independently completed his Chartered qualification. He is now responsible for the smooth running of the entire finance function at CCT Venues, from day-to-day operations to budgets, forecasting and reporting.
Raheel says, "we take pride in ensuring back-end services like Finance are as streamlined as possible for our clients and colleagues, so that special emphasis can be placed on ensuring your event is a memorable one."