CCT Venues Covid-19 Notice to Clients and Bookers
All our venues remain open and continue to operate within Government guidelines, providing COVID-secure venues in Central London and Canary Wharf. As we have now moved into step 4 of the Governments' roadmap out of lockdown, many restrictions have been removed. However, most of the safety protocols at CCT Venues remain in place, all of which are designed to keep delegates, visitors and staff, safe and well.
Our venues offer the perfect antidote to 'Zoom fatigue' and many clients are already meeting in person and enjoying our high quality hospitality. Read their testimonials to see what they had to say. Flexible terms and conditions remain in place, and we're currently offering exclusive discount and rewards for repeat bookings. So don't delay and book today!
About us
We're an independent business offering great London conference rooms, training rooms and meeting rooms for a variety of business events. Our high-quality bespoke training and London event spaces have all the facilities you need, while our in-house catering team provide delicious meals and refreshments.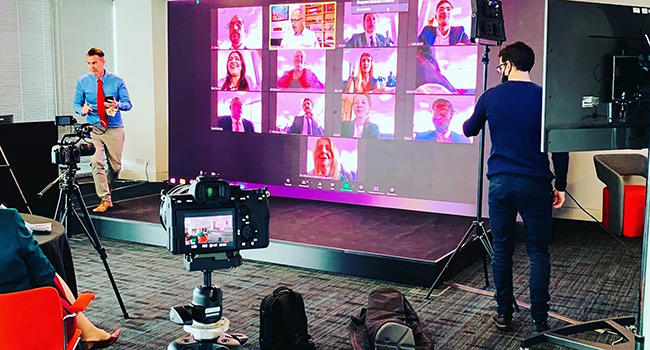 Hybrid Events
Welcome to London's Number One Virtual/ Hybrid Event Venue of Choice! We have a wide range of solutions to choose from, covering small to large hybrid events to fully immersive virtual events.
Hybrid