Inspiring spaces to unleash your graduates' full potential
Find a graduate training venue in London for your onboarding programme
We offer a tailored approach to events management, working to your requirements for training your new employees
Our spaces are fully flexible, capable of accommodating small groups of 6 to teams of 200 people
We're not your average corporate venue, we offer a boutique experience that your grads are sure to remember
Our central London location makes access simple from Kings Cross, Barbican and Farringdon stations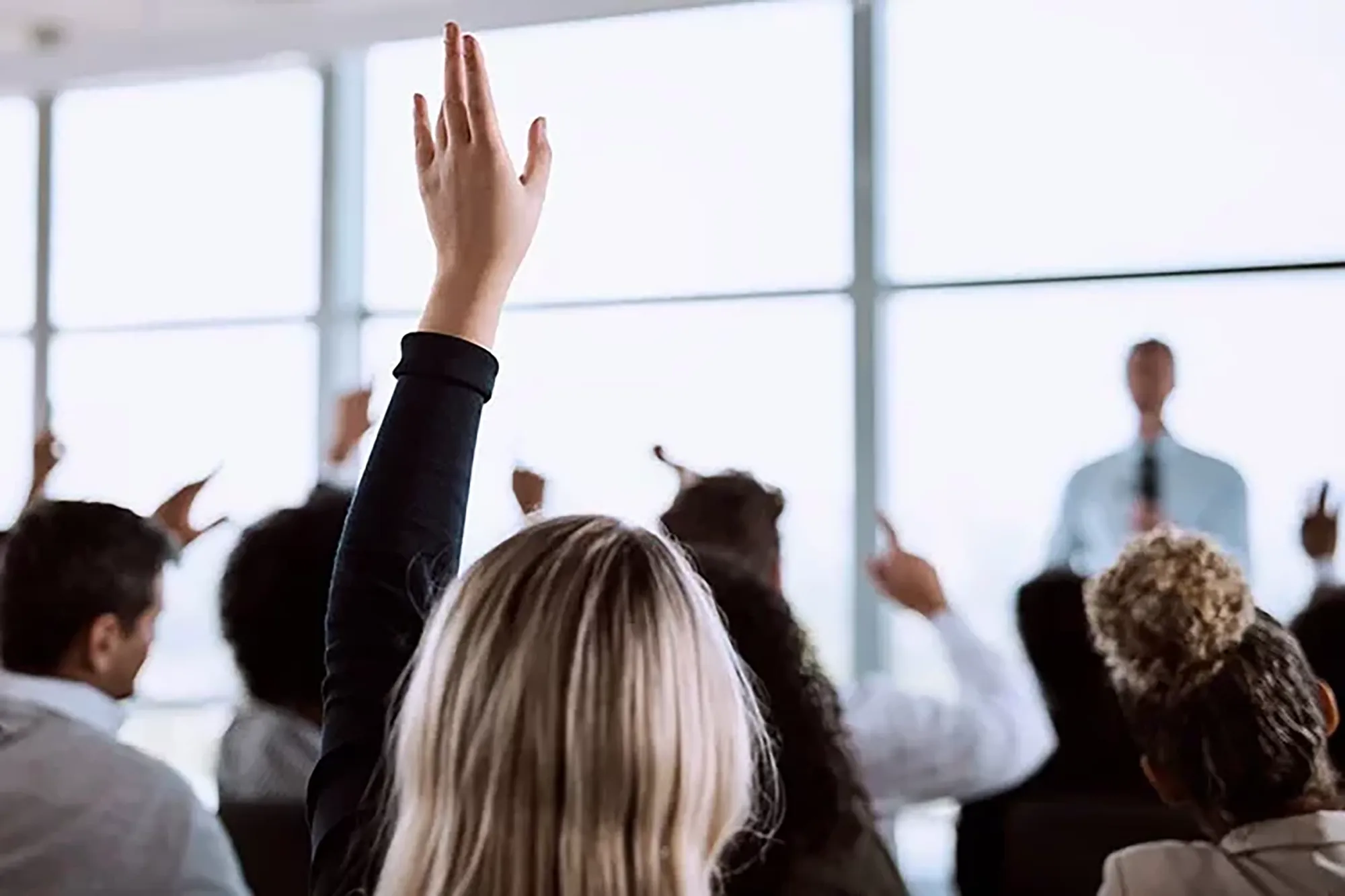 Employing graduates brings a host of valuable benefits to to your workforce. From fresh perspectives and skill acquisition, to improved diversity and inclusion.
But to successfully bring these talented individuals on board, a few weeks' of graduate onboarding is in order. There's all kinds of different graduate schemes available – from business and commerce to journalism and design – delivered by some of the UK's industry-leading companies.
Whatever you're teaching, one thing's for sure – it's best to take your candidates somewhere different! With modern interiors and a lively atmosphere in and out of the training venue, our spaces cultivate effective graduate team-building, as well as a chance for these bright, like-minded individuals to get used to networking. So, get out of the office, try something new and unleash potential with exceptional graduate training venues. London is the perfect place to host, a hub of business and culture, ideal for taking the session from day to night.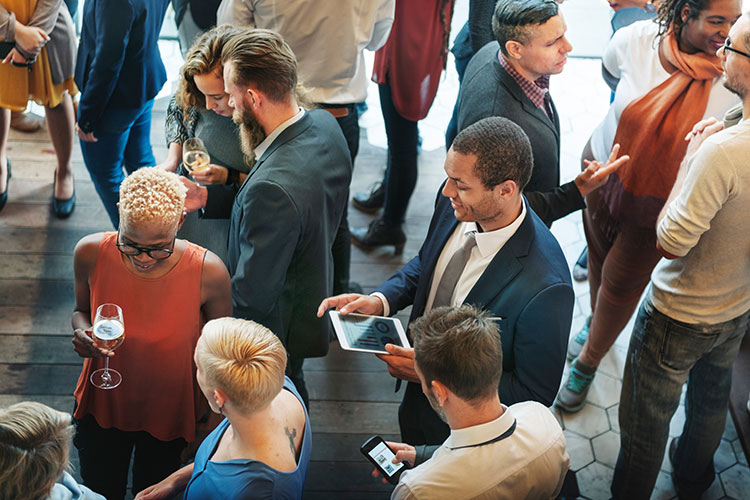 Why should you hire a graduate training venue in London?
Well, it's simple – a change of scenery can make all the difference.
This offers flexibility away from the office, which can be a daunting environment for newbies. We provide first-class graduate training room hire, designed to maximise productivity and creativity:
Optimised for hybrid attendance with intelligent tech, high-speed internet and seamless connectivity
Spacious rooms and stylish breakout areas – perfect for socialising, sparking creativity or simply breaking up the day
Flooding with natural light to energise and enhance concentration – maximising the success of your onboarding session
Let's get your graduates started on the path to greatness!
Enquire about our grad spaces today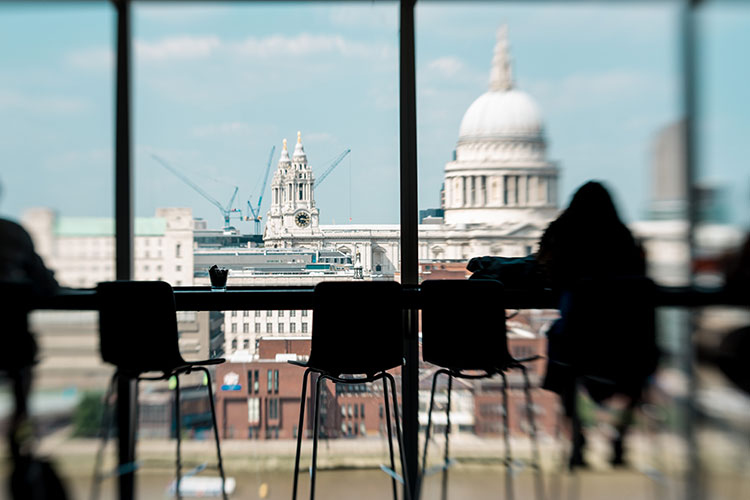 Barbican & Smithfield: Graduate training venues in London
Looking for a graduate training venue in London? Look no further! Both our Barbican and Smithfield venues are not your standard room for hire; they're some of the best graduate training venues in the big smoke.
All the key tube and train stations, right on your doorstep; we're streamlining your commute.
Bespoke packages tailored to your day, whether you've got 2 graduates or 200; we're always flexible.
Equipped with the latest audiovisual equipment and lightning-fast WiFi; we stay connected, wherever you are in the world.
Don't settle for something bland and uninspiring. Choose CCT Venues for your graduate training day and watch your new hires flourish – in the matter of weeks.
Speak with our team to find out more
Better-connected at CCT Venues
Connectivity is key when it comes to hosting a successful graduate training day. Nobody wants to be stuck in a traffic jam before the day has even begun. Luckily, both our venues are located just a stone's throw away from all the key stations in London. Whether you're coming from King's Cross, Liverpool Street, the Farringdon or Barbican Underground, your attendees can get to and from the space with ease.
Staying connected – all across the globe
And it's not just about transport connectivity – we also stay connected with guests from across the world. We know that a reliable and fast internet connection is essential for training – especially if you're hosting a hybrid event. That's why we've invested in the latest technology to make sure everyone can connect from all over the globe, stay ahead of the curve and get the most out of the day.
Exceptional customer service comes as standard
We pride ourselves on our exceptional customer service - it's what makes us so good at what we do. We understand that planning a graduate training day can be stressful, which is why we're here to help every step of the way. We'll take care of everything, from setting up the venue to providing the catering, equipment and beyond. But our customer service doesn't stop there. On the day of your event, our experienced staff will be on hand to ensure everything runs smoothly, seamlessly and most importantly - well.
Enquire today!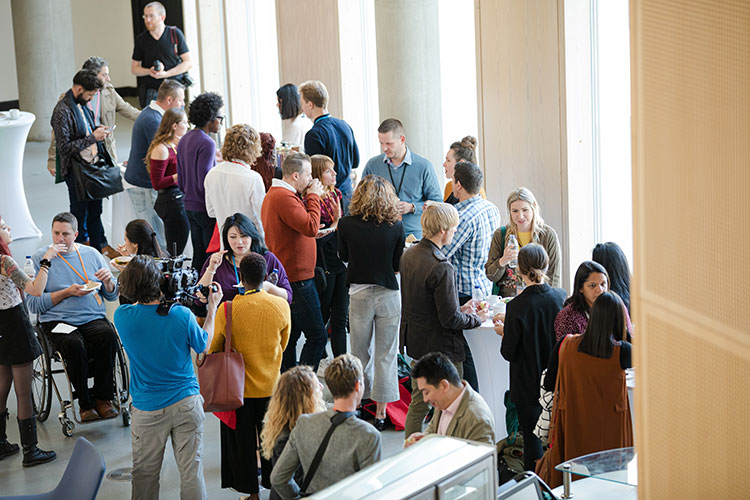 Maximising your day: Add-ons and extras
A successful graduate training day is not just about the venue, either. It's about those little extras that make the day memorable.
That's why we don't just offer training room hire, we offer the special additions that will leave your graduates impressed, engaged and enthused about what your company has to offer in the future – which could perhaps be one of the most important takeaways from the day as a whole.
Healthy, tasty food – The full package
First up, food – the key to productivity, learning and a happy team. Of course, our venues are situated amongst the hustle and bustle of London's culture, with foodie hotspots around every corner. However, why not save the stress of booking for a big group and eat in instead? With various catering options available, we've got your day covered from breakfast to dinner and every snack in between.
One of our most popular options, the Day Delegate Rate Package, includes everything you need from room hire and equipment to refreshments and food. Our talented chefs prepare a delicious hot and cold buffet lunch, and we offer a range of snacks and drinks throughout the day to keep your attendees energised and engaged.
Graduate team-building activities
But it's not just about the food – we also offer a range of graduate team-building activities to help your attendees bond, develop their skills and break up the day.
From cocktail and canape-making classes to emotional intelligence training, our workshops are ready to make your sessions a success. Ready to make your graduate training day a success? We're the people you need.