Best ways to run a staff training day

Let's face it, staff training days get a bad reputation. But it doesn't need to be that way.
Instead, this time should be spent wisely – teaching your team new things, improving their existing skills and providing an opportunity for your employees to socialise.
Why you should invest in a staff training day:
Team-building is an essential part of crafting a positive company culture, and in turn, a thriving work environment. It's an invaluable investment for your company and employees alike.
Anyway, planning a successful staff training day can be quite a challenge, but with a little creativity, a lot of caffeine and our help, you can plan the perfect training event. We've got no time to waste, so let's dive straight into it…
5 ways to plan a successful staff training day
Teaching your team new skills has huge potential to be engaging and enriching when done right. Here's our top 5 event planning tips to run a staff training day to remember:
1. Planning to plan
Before you even start planning the ins and outs of your staff training day, you need to consider a few things. Ultimately, the best way to run a staff training day is to define your objectives beforehand. What do you want your employees to learn or achieve during the day? Will your day revolve around improving technical skills, refining and brushing up on company knowledge, or will you focus solely on team-building activities and communication techniques?
Whatever your goals, you need to have a clear understanding of them. Then, you can start planning content and activities that will help you achieve them. Other than the goals of your day, you need to plan out a few practicalities, too. For instance, you need to determine your budget, and what you'll need to spend it on – i.e venue and catering.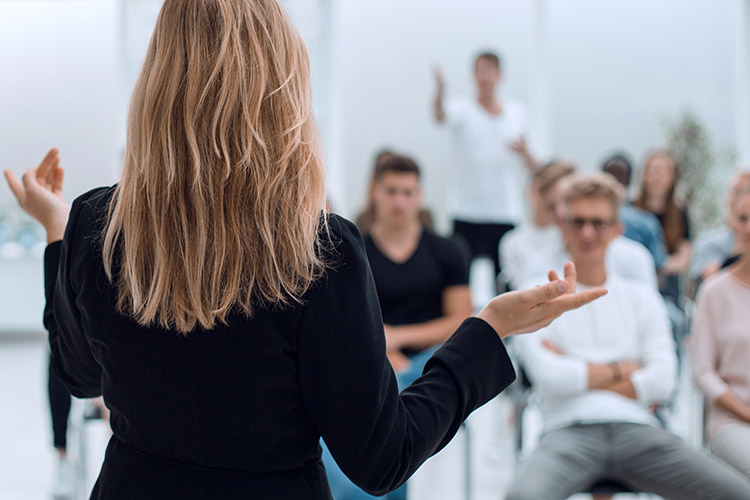 2. Choosing the perfect venue
Choosing the perfect event venue is crucial to hosting a successful training day. Don't make the mistake of booking a dingy basement with flickering lights, no internet connection and a funky smell. You want your staff training day to be a representation of your company, and show your employees that you're willing to go the extra mile.
Gather a list of venue ideas, and weigh up the pros and cons. You need somewhere bright, comfortable and kitted out with all the latest technology, so that it'll be conducive to learning.
You may think that the perfect space will prove impossible to find, but here at CCT Venues, we'll make it simple. Providing modern, stylish venues in London for training days, we'll ensure your team is comfortable and happy. With venues in the Smithfield and Barbican areas, each as high-spec as the last, our venues are perfect for a staff training day.
And if that wasn't enough to convince you, our venues are located within walking distance to both the London Underground and all the city's central train stations. That way, nobody has to worry about the commute. We're all about making events streamlined, smooth and simple.
3. Plan engaging, interactive content
Don't let your staff leave your event feeling deflated, uninspired and downright bored. Boring lectures that last for hours on end can be enough to send someone into an early grave with their eyes glazed over – so make sure your content is interesting.
A mixture of presentation methods is the best way to not just keep your staff awake and alert, but to also make your event worthwhile!
Team-building with CCT Venues
Want to add a little fun to your day? Here at CCT Venues, we're passionate about not just delivering a venue, but delivering an event that impresses.
From cocktail and canapé making challenges to filmmaking and emotional intelligence training, we've teamed up with expert training providers to deliver a state-of-the-art venue and a training activity that will leave your team uplifted and engaged.
Ready to level up your event? Check out our training activities today!
Interactive activities are the best way to ensure your staff retain the information they've learnt. For instance, try group discussions, quizzes, games, brainstorming sessions to encourage creativity and collaboration and even…role-playing exercises. 
That might be a step too far for some of the more introverted members of the team, but you know your team best and what they'll engage with the most. Whatever you decide, interactive activities like what we've suggested are an excellent way to break up the day, keep things interesting and cater to all kinds of different learning styles. One step further, you could even consider inviting guest speakers or trainers to your staff training session to add an extra level of insight to your day.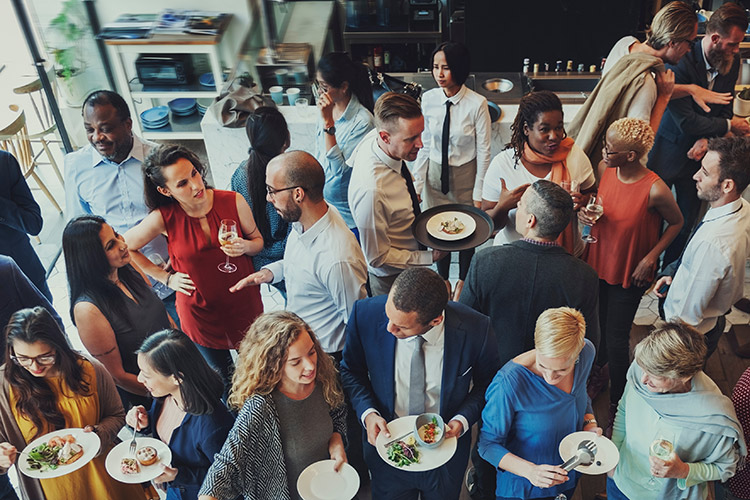 4. How about some food?
If you want your team to stay focused and engaged, you'll need to think about food and drinks. Training is thirsty work!
Here at CCT Venues, we provide a range of delicious event catering options to make your staff training days extra special. First up, we have our day delegate package, which includes everything from room hire and equipment all the way to refreshments and catering. Breakfast, lunch and snacks will be covered with a hot and cold buffet. After all, you need the energy to power through the day.
We cater to all dietary requirements and preferences, so whether your employees are vegan, gluten-free or even just a little fussy, we've got everyone covered. Plus, our catering team will be happy to work alongside you to develop a bespoke menu. You focus on making your staff training day as informative and engaging as possible, and let us focus on the food. Whatever you decide, trust us to deliver a meal to impress.
5. Evaluate the success
The final box to tick on our checklist comes right at the end of the day, but it's perhaps one of the most important parts. How did your training day go? Ask your team for feedback on the content, activities and venue. That way, you'll be able to easily identify areas for improvement and then make adjustments for future training days.
Following that, you'll be able to evaluate the impact of your training on your employees' skills and performance in the months to come.
Rounding off the day…
In conclusion, planning a successful staff training day requires careful planning and attention to detail. 
At CCT Venues, we offer a range of event spaces that are perfect for staff training days. Contact us today to learn more about our venues and services.