Courts, Tribunals and Hearings Space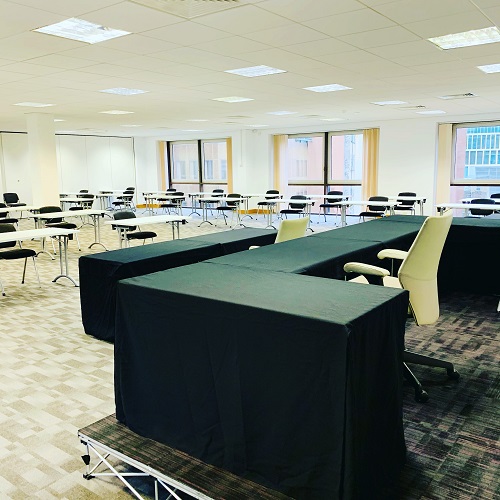 Purpose-built court space, hearings and tribunal space available for hire
We have been hosting tribunals and hearings for over 15 years. We have multiple purpose-built, flexible, Covid-safe rooms available for hire for hearings, tribunals and courts, in easily accessible London locations. Our hearing and tribunal rooms and court space have been soundproofed to give you added confidentiality.
Equipped with state of the art technology, our tribunal and hearing rooms and court space is perfect to facilitate video links and virtual hearings. Technology isn't your forte? Don't worry, we have tech support on-hand 24/7. We'll also set up and test everything on the day to ensure you don't encounter any technical hiccups.
Plus, we have everything you need under one roof! We have plentiful refreshment stations that you are free to use as much as you want, so no need to worry about finding time to nip to a coffee shop in the middle of an (undoubtedly) busy schedule. We have all the equipment you may need so you don't need to worry about dealing with couriers or bringing a packed bag with you. Also, take advantage of our in-house restaurant, catered for by our award-winning team of chefs. We have a range of packages available, so if you don't feel comfortable leaving your room, we'll bring your lunch to you!
Previous Court Space, Hearings & Tribunals Experience
We have provided hearing and tribunal space for the General Dental Council (GDC) since 2007. We initially provided them with overflow space for hearings which couldn't be accommodated in their Wimpole Street headquarters, but over the years, we developed a close working relationship with them. As we got to know their business, demand from them grew. In 2014, after 7 years of providing a highly tailored venue service, we proposed redesigning and running a bespoke space for them at CCT Venues-Smithfield. GDC had not even considered this before, but quickly realised the benefits of such an arrangement. As this was a big undertaking, GDC put the opportunity out for tender, but the service, venue quality and value for money we offered, ensured that we won the contract to provide a complete dedicated venue service.
We worked closely with their Senior Management to get their input on design changes to the venue, and we even recruited a specialist, dedicated team to run the space for them. As a result, the contract ran for five years (and only ended due to GDC relocating to Birmingham)! The onsite support team at CCT Venues remained in place throughout the contract, ensuring continuity for GDC and a first class service. As a result, not only did we provide GDC with superb service and facilities, we believe we gave them outstanding value for money and considerable savings.
More recently in 2021, we completely transformed our CCT Venues-Barbican venue into two nightingale courts for Her Majesty's Courts and Tribunals Service (HMCTS). This major refurbishment and transformation of space took just 2 weeks to complete. HMCTS were so happy with the results that they described the operation as their 'Poster Boy Nightingale Court', demonstrating the standards they want others to aspire to and extended their contract by an additional 8 months!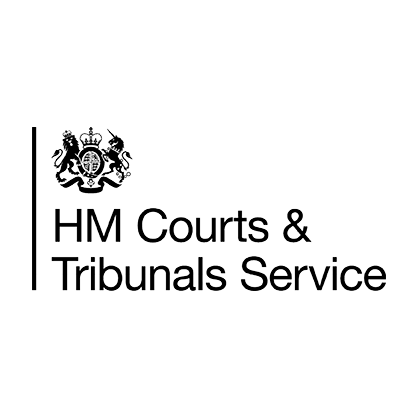 "Caroline, Hannah and the team at CCT Venues – Barbican, were incredibly supportive and creative in assisting HMCTS staff with the set up of the venue. This provided two Crown Courts, a jury trial centre, and all of the extra space required to support our wider stakeholder community and in a very tight time frame. They worked closely with HMCTS colleagues to ensure all of the requirements were met to allow the operation to run smoothly from day one. Their support during this challenging time has helped HMCTS to reduce delays and deliver speedier justice."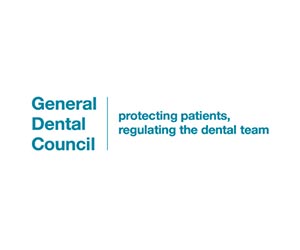 "We have used the first floor of the CCT Venues premises at Smithfield as a main provider for booking events since 2015, holding events there during all weeks of the year apart from the Christmas break. The service provided by CCT Venues has been second to none. This is evident at all levels. All staff who provide customer service throughout the day, whether it be at reception, with regard to room set up and equipment needed, and general daily assistance are professional, prompt and efficient. The service at reception either to visitors or to regular participants, is both professional and friendly. An example is that names of frequent participants are remembered. Catering support has also been excellent. When needed, senior level support has been excellent and responsive."