Effective graduate onboarding ideas to foster growth

Want your grads to hit the ground running? Effective graduate onboarding is your secret weapon. After landing that shiny graduate job, it takes a lot to step into the workplace and become a fully-fledged team member. But that's not an issue that thorough onboarding can't solve.
Graduate onboarding is the powerhouse process that sets your new recruits on the fast track to success. It's not just a desk tour; it's about immersing your grads in your culture, values and operations.
And nowadays, it's no longer just a nice-to-have; it's a must-have for companies that want to thrive, retain and attract talent in today's competitive landscape.
A ticket to success
Want to speed through our top graduate onboarding tips? Hit the links:
By providing a comprehensive, well-designed onboarding programme, you lay the foundations for a productive and enthusiastic workforce.
So, keep reading and hold tight; we've got your ultimate guide to graduate schemes, onboarding know-how, and venue selection below:
Understanding graduate schemes
Different graduate Schemes
Graduate schemes come in all shapes and sizes, but they typically offer a structured approach to nurturing talent and developing future leaders. Most commonly, you'll find 3 common formats for these schemes – rotational, specialised or hybrid.
Rotational Graduate Programmes
Think of this as the tour of careers. You get to dabble in various departments, gain diverse experiences and essentially get a broad view of the entire company's operations and ways of working.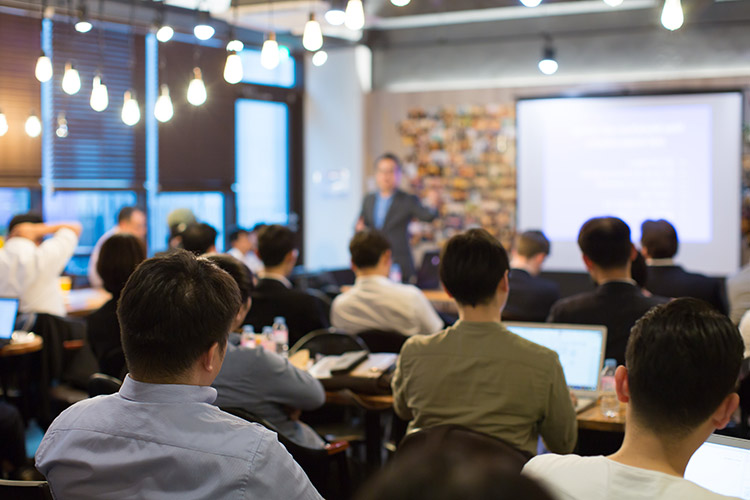 Specialised Graduate Programmes
This one's for those who know exactly where they want to be. It's all about targeted training, deep expertise and becoming a pro in your chosen field.
That way, graduates are getting off on the right foot with a company they know is ready to align with their own individual career goals and interests.
Hybrid Graduate Programmes
The best of both worlds! This combines both elements of rotational and specialised training, offering grads a much more customisable approach to their graduate onboarding programme.
Not only does this approach offer flexibility, but it also gives them the versatility to jump on various areas of the company, depending on which department needs an extra pair of hands.
Difference between a graduate job and a graduate scheme
Simply put, a graduate job typically refers to an entry-level position within an organisation, while a graduate scheme encompasses a structured development programme.
Structure and duration
Though quite similar, graduate schemes differ slightly from a graduate job. With a scheme, the applications will usually open in September for the following year, and this only happens once a year.
Schemes are usually held by larger companies, meaning the roles are highly competitive with a meticulous hiring process. For instance, graduate schemes within the financial and professional services sector receive around 250,000 applicants a year.
However, if offered a place, the extensive process will be worth it for the experience. The duration of these schemes varies, but they're usually between 1-4 years in total.
Ready to level up your graduate onboarding experience?
With cutting-edge facilities, unmatched connectivity and modern, stylish spaces, we've got what you need to take your graduate scheme up a notch.
Engage. Inspire. Succeed. Ready to watch your future leaders grow? Don't wait - book your perfect venue today.
Find My Venue
The difference between a graduate job and a graduate scheme mainly lies in duration and structure. Unlike a scheme, graduate jobs are permanent, entry-level positions available to anyone who has graduated.
The hiring process is a lot more straightforward and typically advertised all-year-round, and you'll begin working in your chosen department right away. Though still highly competitive like a graduate scheme, they tend to be less structured – much like a typical entry-level job.
Skills development and training
Graduates are provided with a wide range of learning opportunities, from technical training to soft skill development, enabling these young, talented individuals to grow into well-rounded professionals.
Graduate schemes prioritise continuous learning and development, whereby graduates are encouraged to harness their existing skills and expand these talents throughout the entire organisation.
This enables them to continue evolving with the changing business, and stay ahead in a competitive industry.
So, when it comes to graduate onboarding ideas, make sure you've got a thorough plan as to how you can hone in on your new employees' skills and harness their progression.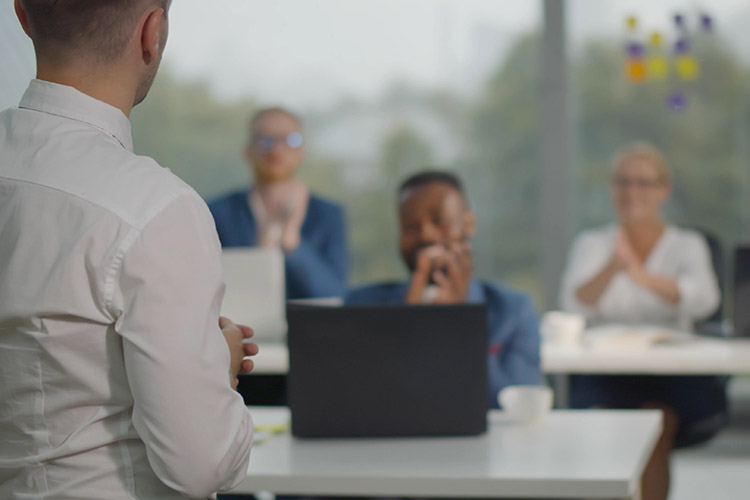 Career path and advancement
Graduate schemes and jobs tend to offer a very clear path for career progression. This clarity helps graduates set career goals and understand the possibilities for growth.
As graduates progress through the scheme and demonstrate their capabilities, they are presented with opportunities for promotions and leadership roles within the company.
However, the benefits and opportunities don't just lie within one company.
Landing a graduate job increases connections within the industry, and opens up opportunities for networking with senior professionals that can help with guidance, support and mentoring later down the line.
Importance of effective graduate onboarding
Effective onboarding is the best way to turn confusion into clarity and uncertainty into opportunity. It sets the tone for your entire journey, increases employee engagement and realistically, it's one of the best retention strategies to keep new employees with you for the long run. Reportedly, it could increase retention by around 82% – a statistic that can't be argued with.
After all, first impressions count. So let's get it right, shall we?
The onboarding process:
Orientation and induction
First stop, orientation and induction!
You'll get an exclusive behind-the-scenes peek at the company culture, policies, paperwork, a few introductions and, of course, the tea and coffee round. A detailed and friendly induction process – whether it lasts for one day or two weeks – is the best way to set the stage for success.
Training and development
Now that all the introductions are over, it's time to start sharpening those technical job-specific skills and equipping your graduates for excellence.
Similarly, developing those soft skills – such as time management, adaptability, team-building and communication – all helps prepare your grads to be able to navigate the professional world with finesse.
Plus, this is also a good opportunity to introduce your young professionals to any additional resources or learning tools they may now have access to.
According to a 2021 survey, graduate workers have a clear idea of what their ideal graduate scheme looks like, and it's pretty simple. The majority of respondents prefer to work in an environment that allows a 50/50 split for collaborative and independent work.
Ongoing support and feedback
Regular check-ins and constructive feedback is a sure-win to a good, well-organised graduate onboarding experience.
Your new employee needs frequent feedback to know where they're excelling and where they may be falling short, that way, you open the floor to continuous learning and you've got more graduate onboarding ideas to keep improving your scheme in the future.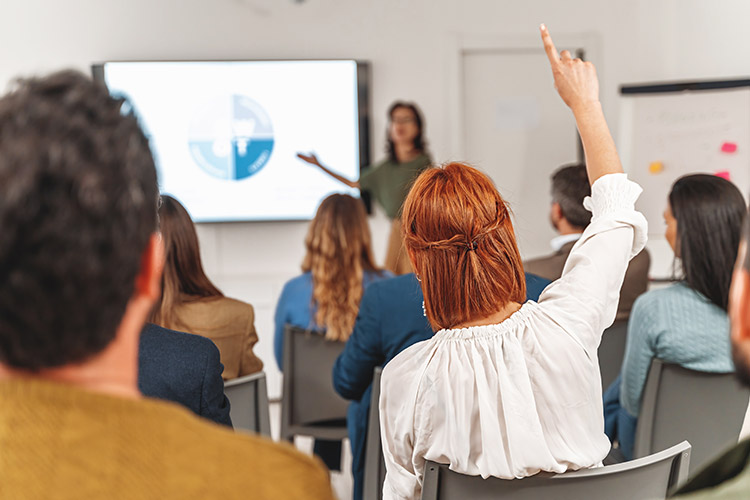 Innovative onboarding ideas
Gamification and interactive experiences
Gone are the days of mundane learning. We know it can't all be fun and games, but a lot of it can be! Level up your graduate onboarding ideas with games and quizzes that'll entertain and educate.
Reportedly, trainees are 75% more likely to stay engaged in the session if gaming elements are incorporated into the day.
Or, step into the modern world and give virtual reality simulations a go for a completely immersive learning experience – it's a whole new way to do graduate onboarding.
Mentorship and buddy programmes
Connect your fresh faces with seasoned pros with mentorship and buddy programmes.
Not only great for knowledge sharing and providing support, but it also sets the foundations for good workplace connections to form – a win-win!
And the proof is in the pudding – 87% of businesses with onboarding mentorship programmes believe their new hires' ability is accelerated.
Continuous learning initiatives
The education doesn't have to stop once the induction is over. Keep the learning going by equipping your grads with cutting-edge courses and resources that they can do at their own pace. Whether it's brushing up on the latest industry trends or gaining new skills, your grads will have the power to take control of their learning journey.
Similarly, take note of relevant webinars and workshops they can take part in, which are designed to be dynamic, engaging, and packed with actionable insights that can be applied to the real world and their role.
Or, take things up a notch and see if you can organise lunch-and-learn sessions with industry experts – it's the perfect recipe for inspiration and growth.
Sector-specific graduate onboarding ideas and considerations
No two sectors are the same, so that means when you're planning out your graduate scheme ideas, induction and structure, it needs to be tailored. One size definitely does not fit all.
Banking Sector Graduate Programmes
In the banking sector, compliance and regulatory training are absolute must-haves to ensure ethical practices are in order and you stay on the right side of the law.
Additionally, brushing up on customer service and relationship management skills is essential, these skills are like gold for building trust with clients.
Experiential exercises such as role-playing and business simulations are a brilliant way to get service expertise under the belt – setting your grads up for real-world scenarios they'll experience in the future. According to recent research, the accounting and professional services sector had the highest levels of grad recruitment in 2022, increasing their recruits by over 25% compared to 2021.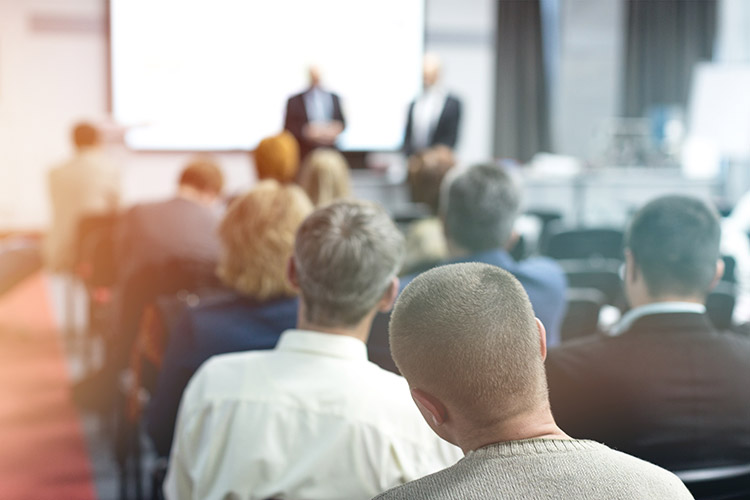 Graduate Training For Business
Project management, teamwork and communication skills are integral in the world of business, equipping your future leaders with the skills to strike deals, build teams and forge connections.
Similarly, strategic planning and decision-making activities will equip your graduates to navigate corporate with ease.
Again, role-playing situations and team-building exercises work well to build up those relationships and communicative tools, as well as sending your new recruits to networking to get them off on the right foot in the business world.
Healthcare Graduate Training
In the healthcare sector, patient care protocols and ethical considerations are at the heart of everything.
This training can be delivered in a variety of ways, from presentations and lectures through to quizzes and interactive activities – but the main point is that it needs to be covered.
Healthcare technology and electronic medical records training are the gears that keep the industry moving forward, so take the time to get your team up to speed with these innovative technologies. Moreover, understanding how to collect and analyse data from these records is just as important, training which will be provided by a reputable graduate job provider.
In the healthcare sector, it's good to have a broad understanding of various different departments, which potentially means a rotational format is preferable.
When figuring out your graduate scheme ideas, allocate the time in the structure to provide meetings with interdisciplinary teams and allow your young healthcare professionals to get a grasp on all different parts of the company.
Unleash your graduates' potential!
Learning is done best in a good environment. With stylish seating areas, unparalleled amenities and attractive money-saving packages, we're levelling up the world of graduate onboarding. Armed with great graduate scheme ideas, innovative plans and a great venue, you'll be able to witness your graduates soar to whole new heights.
Ready to get started?
Book My Venue
Graduate Programmes In The Engineering Sector
Technical skills training and certifications are the foundation of your graduate onboarding. Though soft skills are important in every job role, engineering is one where hard skills come out on top.
Hours of hands-on training across various disciplines will need to go into your graduate onboarding process, as well as in-depth presentations and time spent going through the safety regulations and risk management processes that'll keep both your team and projects safe.
A full engineering grad scheme typically spans across 2 years, and training will be heavily influenced by industry professionals who have skills and insight to share.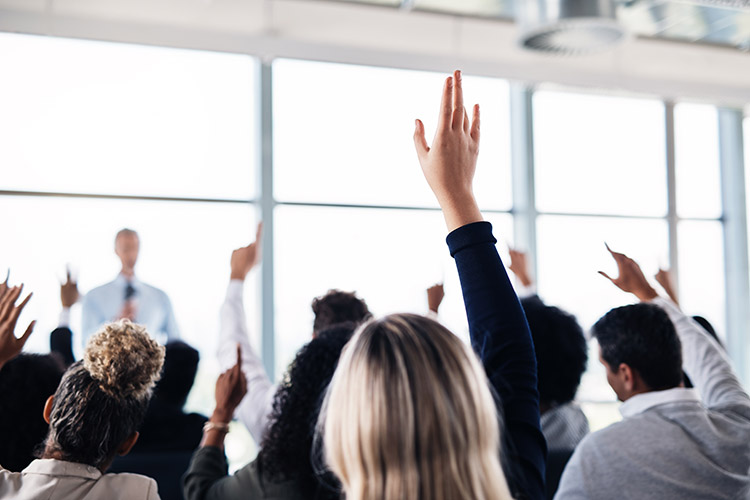 Graduate Training For Designers
Your graduates are creative thinkers, equipped with a toolkit of design know-how and user-centred principles. With these tools in their arsenal, they'll take a human-centric approach to design, crafting solutions that not only look stunning but also solve real-life problems.
While your designers will naturally have the eye for captivating designs, use your graduate onboarding to hone in on these skills and show how they can use these skills in real-world situations.
But design isn't a solo act; it's a collaborative one! Your graduates need to become masters of teamwork, working hand-in-hand with clients and stakeholders to create designs that resonate with a wider audience.
Organise team-building sessions and group activities, as well as hands-on activities that'll let those creative juices flow.
Common graduate scheme providers' venue questions
Graduate training is often better in an alternative venue away from the office. It's a less daunting environment for your new team members, and will provide breakout spaces, amenities and more to promise the best experience. Here's a few common questions you may have about choosing the perfect venue:
Factors to consider when choosing a venue for graduate onboarding
Location, location, location
Accessibility is the name of the game! Opt for a venue that's easily reachable for your graduates, whether by public transport or private car. Luckily, we offer graduate training venues in London which are strategically located in prime spots, making them the ideal choice for eager graduates.
Both our Smithfield and Barbican venues are located a stone's throw away from the tube stations, and key train stations like King's Cross are incredibly close by. Say goodbye to traffic woes and embrace the convenience of our prime locations.
Facilities for training and activities
Naturally, you'll probably need a fair bit of equipment to properly facilitate your training days, especially if you've got a few innovative graduate onboarding ideas in the locker. And luckily, we've got the space to fit your dreams!
Our venues offer versatile spaces, ideal for interactive training sessions and engaging activities. With state-of-the-art facilities, such as stylish interiors, catering and collaborative breakout areas – your graduates will have everything they need to thrive.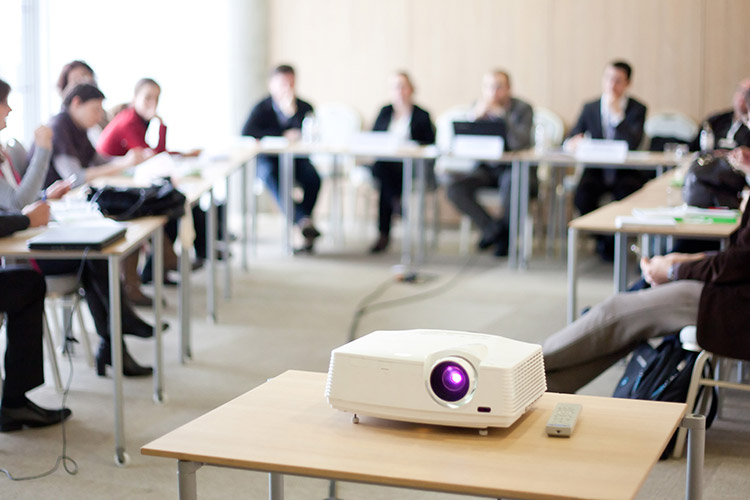 Technology and audiovisual capabilities
Lights, camera, action! At CCT Venues, we take technology seriously. Our venues boast top-notch audiovisual capabilities and high-speed WiFi (perfect if you've got any online attendees) to ensure your presentations and workshops run like clockwork.
We've got you covered, so you can focus on delivering a seamless and impactful onboarding experience.
Average cost and seating capacity of venues
Budget considerations
We believe that greatness shouldn't come at a hefty price tag. Our venues offer flexible options to suit various budgets, allowing you to create a remarkable event without breaking the bank.
Our team can provide valuable tips on selecting the right venue within your budget, ensuring you get the most out of your investment.
Seating capacity options for different event sizes
Small or large, we've got you covered! Whether you're hosting an intimate gathering or a grand event, our venues come in various seating capacities, ensuring everyone gets a front-row experience. For those with a large cohort of graduates, your best option could be to book out an entire venue. Exclusive venue hire allows you to use the space as a training hub, allowing your grads to float between rooms, sessions and activities with ease.
Discounts, special offers and included services
When planning a graduate onboarding program, every penny counts. That's why it's essential to research venues that offer special deals and discounts.
These exclusive offers can significantly impact your budget, allowing you to allocate resources for other crucial elements of the onboarding process. By carefully selecting a venue with attractive packages, you can create a memorable experience for your graduate talents without compromising on quality or engagement.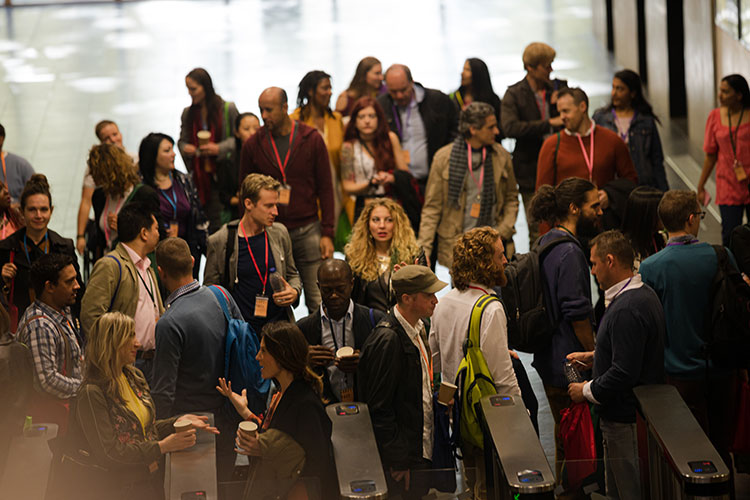 At CCT Venues, we understand the importance of delivering exceptional experiences for graduate onboarding.
That's why we offer a comprehensive Day Delegate Package that caters to all your needs. With this package, you get a hassle-free, all-inclusive solution for your event.
The Day Delegate Package includes room hire, state-of-the-art AV equipment, dedicated technical support, notepads, pens, and refreshments throughout the day.
We've taken care of everything, so you can focus on engaging and empowering your graduates.
And it doesn't stop there. We offer a range of add-ons, such as bespoke training packages, fun activities and technical equipment to further enhance your day.
Timing and booking recommendations
Time is of the essence when it comes to planning! To secure your desired venue and dates, you need to book well in advance. As soon as you have your graduate scheme ideas in place, start the venue booking process.
By acting promptly, you can avoid the stress of last-minute scrambling and focus on what matters – creating a great experience. Early birds get the best venues!
However, we do know that sometimes circumstances require a more flexible approach to booking venues. If you find yourself in need of a last-minute venue for your graduate onboarding, don't panic! We're all about being flexible here at CCT.
Reach out to the event team and we can see how we can accommodate any last-minute bookings. Rest assured with the right venue, your graduate onboarding can still be a resounding success.
Happy onboarding!
In the fast-paced world of graduate onboarding, the stakes are high, and success is non-negotiable. So, invest in your future leaders, nurture their potential, and watch your organisation thrive as they soar to new heights of excellence.
And if you're ready to make the investment, make sure to do it right.
Get in touch with our event planners today so we can provide a top-class venue that'll send your graduates home impressed, educated and ready for the next session. Ready to begin? Enquire below and let's unlock your grads' shortcut to success.