What are the Benefits of a Work Christmas Party?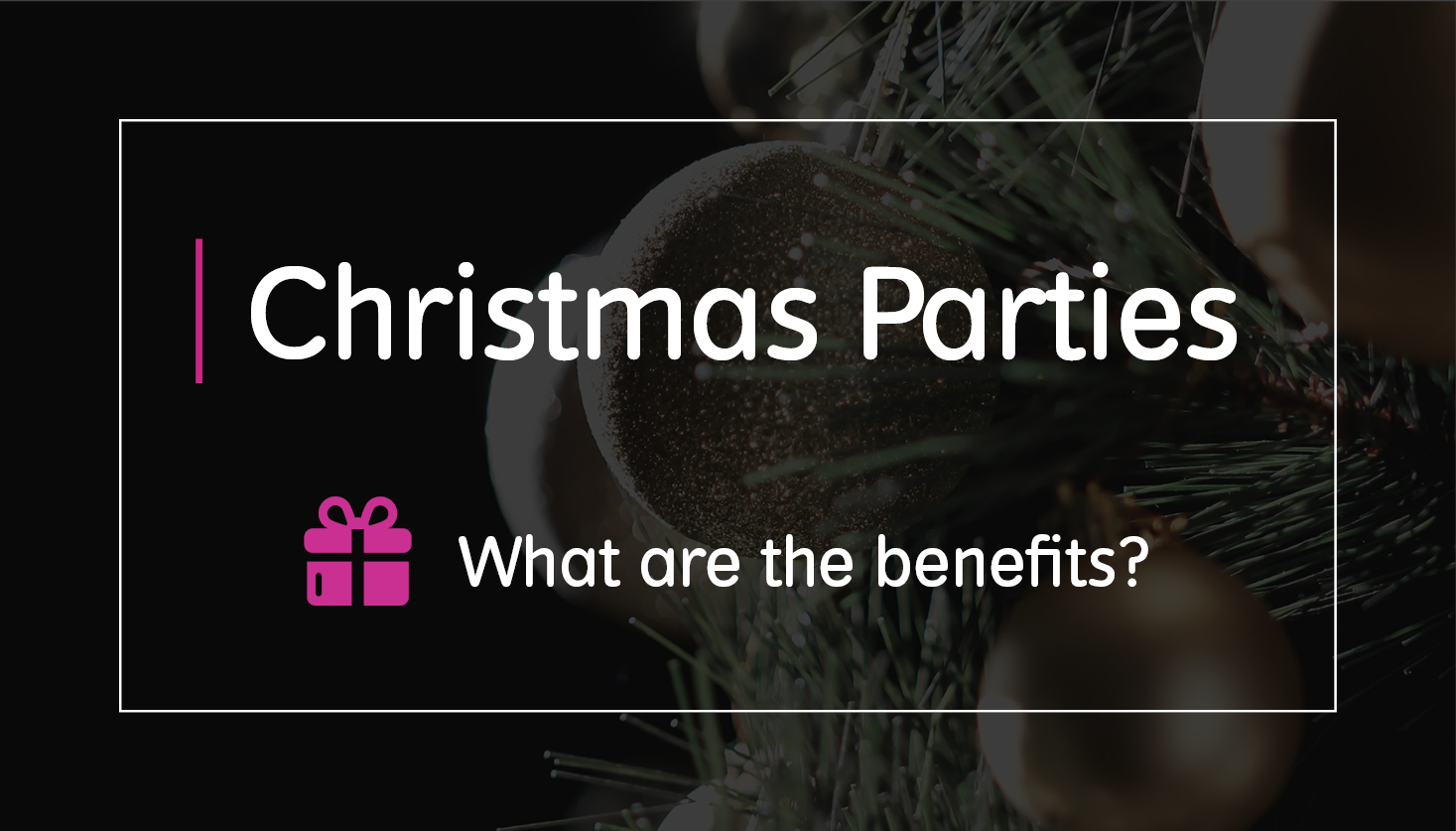 Work Christmas parties aren't just a business expense, there are many benefits of a work Christmas party.
In this article we will explore some of the many benefits that can be realised from throwing a staff Christmas party. Ultimately, a Christmas party is a key tool you can use to mitigate the risk of your staff leaving you.
A staff member leaving can cost your organisation a lot of time and money, regardless of their level of seniority. These costs come in the form of: admin and HR costs, recruitment advertising costs, interviewing time, recruitment commission fees, potential temporary staffing costs to cover the post while the vacancy is open, induction/ on-boarding costs and training costs for the new employee. There's also a risk that productivity will decrease even once the position has been filled, due to the inevitable learning curve of someone coming into a new business and the amount of time it takes them until they feel settled.
Therefore, it is much more cost effective to reward, nurture and ultimately retain your current employees. Assuming that you already treat your staff fairly, give recognition for good work and offer them a competitive remuneration package, what else can you do to retain staff?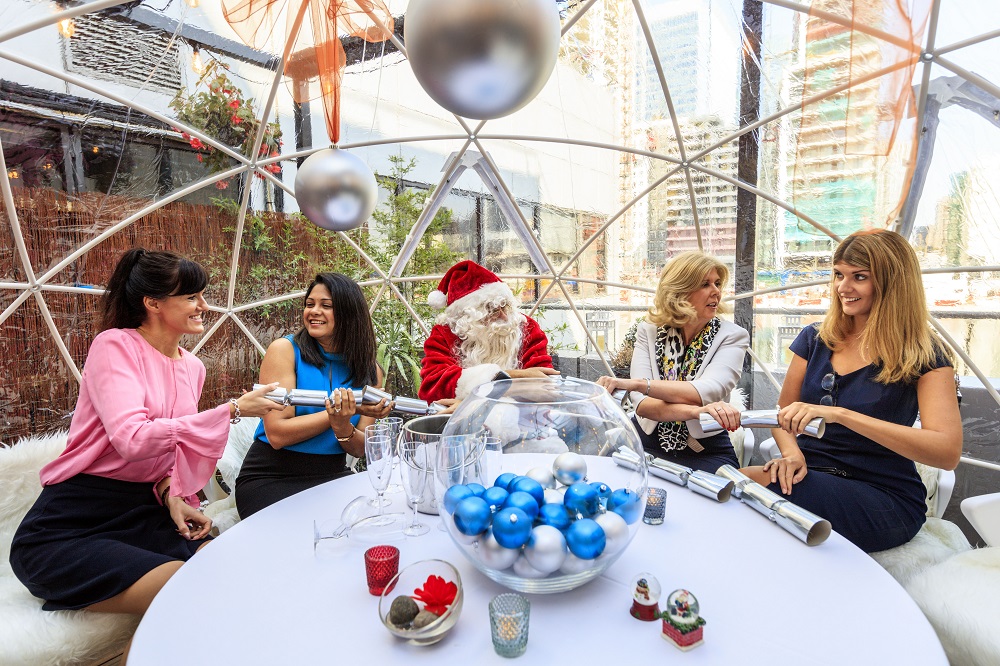 According to a Glass Door report, a good company culture was found to be the most important factor when it comes to employee retention. Having a set of internal company values isn't enough to demonstrate the culture to your employees, you need to practice what you preach! Putting on a Christmas party for your employees is a great way to show them that you are a fun, friendly and fair employer and most importantly, it shows that you care about them. While target based rewards give recognition to individual employees/ teams, a Christmas party rewards the whole firm and helps staff to feel like they are part of a 'family'. A common corporate value is 'to go above and beyond', with the hope that staff will go above and beyond for the customers/ clients. Staff will be much more likely to go the extra mile for clients and customers if they feel that you, their employer, goes above and beyond for them.
Benefits of a Work Christmas Party
1. Team Morale
If business is good, it is great for the business owners. However, when business is good, it often means that your staff are working extremely hard and are working long hours. The stress and pressure of this working environment and the pressure to achieve targets can have a negative effect on staff morale. Giving your employees something to look forward to at the end of the year can be a great morale booster. It will make staff feel valued and part of something bigger. Having something in common to look forward to can promote comradery amongst staff and will give them something in common to talk about, no matter what department they work in, their level of seniority or their personal interests.
2. Better Relationships
The majority of people spend a third of their life at work. Just because your staff are spending around eight hours a day together, it doesn't mean that they have much time to talk to each other about things that are non-work related. If your employees can get on and relate to each other on a personal level, it will make their working relationship a lot stronger too. Employees and teams that work well together will be far more productive than employees and teams that don't. Two heads are only better than one when the two heads are working together! Your Christmas party will provide the perfect opportunity for staff to let their hair down and bond with each other on a deeper level.
3. Staff Engagement, Staff Motivation & Staff Retention
Employees that have high morale, enjoy each other's company and work well together, will be more engaged with the company objectives and be more motivated to achieve their personal gaols and targets. According to studies, disengaged workers have 37% higher absenteeism and make 60% more errors. Also, companies that have a disengaged workforce are less productive by 18% and are less profitable by 16%. On the flip side, studies suggest that happy employees are up to 20% more productive than unhappy employees and according to an APA study, employed adults who report feeling valued by their employer, report that they are more motivated to do their very best for their employer (93%). Those who do not feel valued are significantly more likely to report that they intend to seek employment outside of their company in the following year (50%).
4. Humanises Senior Management
If employees feel like there is a barrier between themselves and senior management, they will be less likely to raise any issues they have or issues they have identified and will be less likely to make suggestions about how the company can improve. A Christmas party that brings staff of all levels together in one place, sitting on the same tables, gives employees the opportunity to get to know their senior management team on a personal level… and gives senior management an opportunity to show their fun side (especially if they are normally seen as the authoritarian in the office)!
5. HR Marketing Opportunity
An added bonus to all of the employee benefits is, a Christmas party will also give you the opportunity to shout about how much of a good employer you are. If you are trying to attract new talent, the benefits you offer staff could be the difference between you recruiting the person you want and that person going to one of your competitors. 86% of organisations will host a Christmas party for staff; you don't want to stand out for being part of the 14% that don't! So if you do decide to hold a Christmas party, make sure you promote it on your online channels to showcase what you do for your staff. According to an APA study, employed adults who report feeling valued by their employer are more likely to report they would recommend their workplace to others (85%).
6. Tax-Deductible
Although we have highlighted a lot of benefits a Christmas party can bring, we understand that they cost money and the money needs to come from somewhere. But don't worry because a lot of the expenses incurred will be tax deductible. Just make sure that you comply with HMRC's guidelines.
How we can Help
If you book your Christmas party with us, you can guarantee that it will be a night to remember! Make Christmas special this year and host your event at one of our stunning Canary Wharf venues.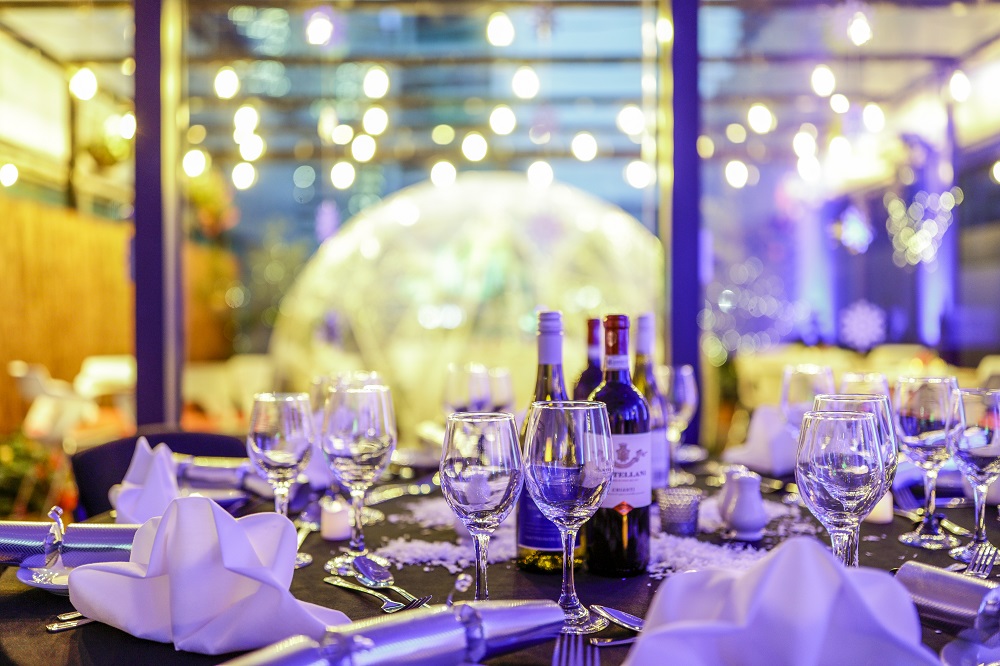 We have a number of great event spaces available, including the spectacular views of London from CCT Venues-Bank Street, located on the top floor of a high rise building!
Enjoy bottomless bubbles, wine and beer, or opt for a more traditional sit down dinner from as little as £29.95 per person. Bespoke packages are available upon request and we will work tirelessly with you to ensure everything is exactly as you want it to be!
If you would like to speak to us about potentially running a Christmas party or any other corporate event, please complete our Enquiry Form and a member of the team will get in touch with you, within two working hours.