Top 5 Tips to Make an Event Great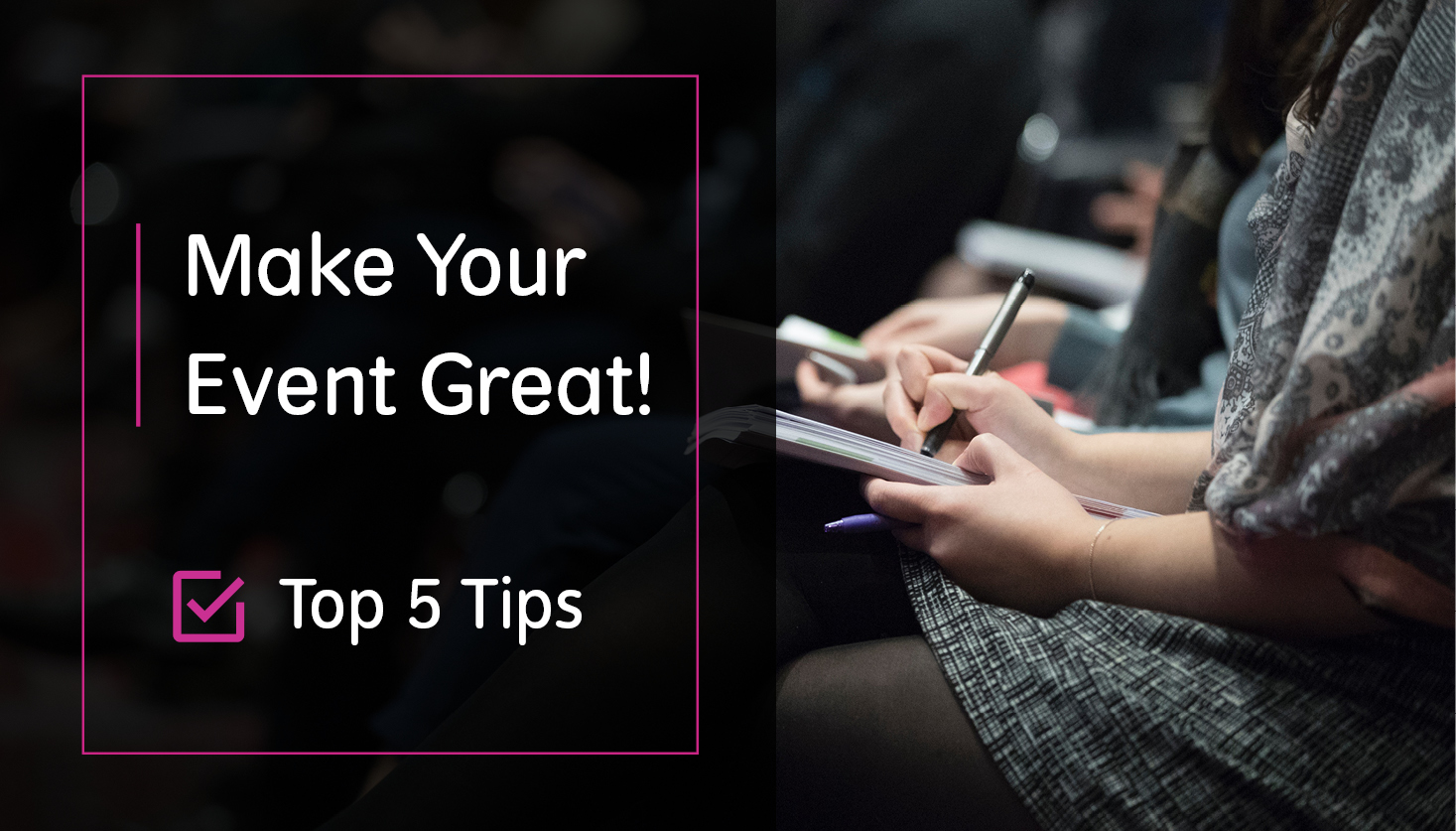 Here's a list of our top five tips to make an event great, to keep your attendees coming back every time!
When done right, events can be an incredibly valuable and lucrative marketing tool for businesses. That said, if you forget any of the core fundamentals then you risk your event being memorable for all the wrong reasons!
Here at CCT Venues, we've put together a list of 5 key tips on how to make your event great, based on what we feel the most important elements are.
But First, Why Host an Event At All?
Hosting an event can be a great way to get some face-to-face interaction with your clients or customers. It can also be an effective brand awareness exercise. In fact, 41% of marketers believe that events are the single-most effective marketing channel – more so than digital advertising, email marketing and content marketing (Bizzabo).
Tip #1) Location, Location, Location
Your event can be made or broken, depending on where you choose to host it. Wherever possible, you want to ensure you select a venue that is easily accessible for attendees, in a desirable area.
From an attendance point of view, you are more likely to attract larger numbers if your event is located in a buzzy area with good transport links for everyone that is commuting. According to Social Tables, one of the best ways to increase event attendance is to make the location a part of the event. It can be a good idea within your pre-event communications to highlight the key attractions of the surrounding area and what it has to offer for your attendees to enjoy before or after your event has taken place.
At CCT Venues, we have picked areas with strong transport links to base ourselves in for this very reason. Our two City venues are both less than a 5 minute walk from Farringdon and Barbican stations, and our two Canary Wharf venues are easily accessible from Canary Wharf tube, as well as Heron Quay and South Quay DLR station. Making sure our clients can reach us easily is crucial!
Tip #2) Food, Glorious Food!
It may not surprise you that according to a recent survey by Eventbrite, food is the second most important factor people consider when deciding to attend an event. This outranks both the quality of the speakers and who else is attending!
It's important to give some thought to the type of food your attendees are likely to enjoy, and be sure to keep up with current food trends too. It can be a complex task catering for a large number of people, ensuring that you cater for those with a voluntary restricted diet (vegetarians, vegans etc.) as well as those with food allergies. There can be a large range of conflicting demands, tastes and preferences.
Get all of this right with the food and the attendees will follow. 74% of those who responded to the survey said they would make sure to show up to an event if they knew the food served was going to be good. On the flipside, if you get it wrong and don't deliver on the food front, chances are people will take note – 66% of event attendees said that they remember a bad meal they've had at an event. You then run the risk of your attendees being less likely to attend your next event.
Our in-house award-winning chefs know how crucial it can be, so they take time to ensure our menus are varied and imaginative, with plenty of options to suit every dietary requirement and preference. We only use fresh, seasonal ingredients from sustainable sources and ethical suppliers. If you have specific requirements, our chefs can also create bespoke menus to suit your needs.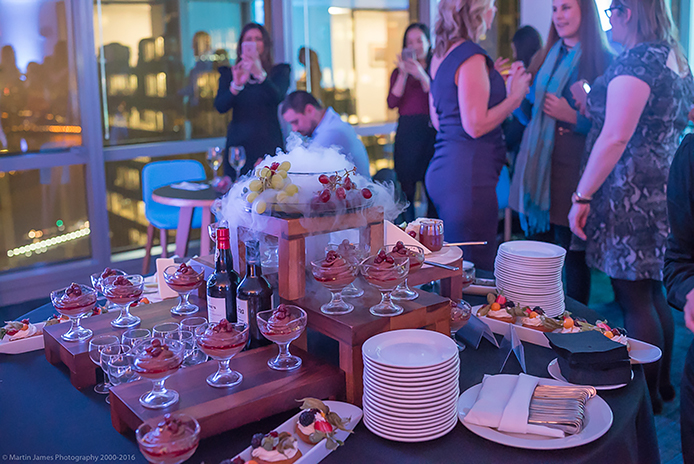 CCT Venues Food Display
Tip #3) Décor
In the same way that going to a play without any sets or backdrops would be a rather underwhelming experience, going to an event where the organiser has given little thought to the décor would be similar.
There are several elements to consider when it comes to décor, including colour scheme, lighting, special effects, table décor and chair covers, flowers and other centrepieces. If you take the time to give thought to these features then you will be helping to create the right atmosphere for your event, to stimulate and energise your guests.
62% of event organisers said that choosing a unique or interesting space for their event is highly important.
At CCT Venues we pride ourselves on being versatile when it comes to décor. Our uplighters allow us to pick from many different colour schemes, and we work with an external theming agency to bring a whole number of different looks to life. Just to name a few, this year alone we've hosted seasonal themed (British Summer, Autumn and Christmas), Circus themed and American themed events.
We ourselves have had the importance of décor in our minds recently whilst redesigning our CCT Venues-Smithfield venue. We have completely revitalised the interior, whilst keeping the traditional historical features, such as the colourful wrought-iron windows. As a result, we have created a bright and lively venue with a range of informal and inspiring spaces which foster creativity.
Tip #4) Natural Daylight Please
In recent times, it's become increasingly apparent that good natural daylight increases productivity and engagement in the workplace. If this is the case for an office environment, then it is surely an important consideration for an event as well.
For some events, it may be less of a relevant factor, but if your event is taking place in the daytime then having natural daylight to help boost engagement and creative inspiration can be a real bonus.
At CCT Venues, all of our rooms offer natural daylight for this reason, to keep our attendees inspired and focused.
Tip #5) Entertainment
According to EventMB, after networking and learning about a specific subject, the third largest reason for attendees being attracted to an event is the entertainment. Event entertainment can be a great way to generate audience interest and engagement with your company, it reinforces your brand values/identity, helps to keep your attendees animated, and if there is an element of networking within your event, it can be a great ice breaker too!
We have a number of entertainment options for you to choose from that will keep your attendees transfixed. We also have a range of team building add-ons that will keep your attendees entertained and engaged and will also strengthen their working relationships at the same time!
We hope you found our tips to make an event great useful and we wish you all the best with planning your next event! If you'd be interested in hosting it at one of our four London venues, speak to one of the team and we'll help to ensure it's a great success.
Please complete our Enquiry Form and a member of the team will get in touch with you within two working hours.