Smoked Haddock and Spinach Lasagne Recipe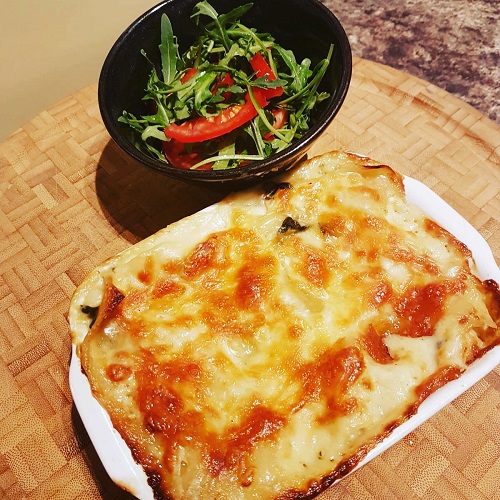 Smoked Haddock and Spinach Lasagne with a Tomato and Rocket Salad
This is a simple dish that is healthy, nutritious and most importantly, delicious!
Our Executive Head Chef, Jamian Lewis has made this lasagne recipe video to demonstrate how to prepare and cook this simple dish. However, you can find the written method and the ingredients you need below.
"I love smoked haddock, it's my favourite type of smoked fish, so I have created this dish using a few simple ingredients, baby spinach and a shop bought white sauce for convenience."
If you don't have all the ingredients in your cupboard, you can substitute them for what you do have. For example, if you don't have haddock or cheddar, try substituting it for other fish/ meat or cheese. If you don't have a jar of white sauce, why not try making your own?
Be creative and don't be scared to try new things!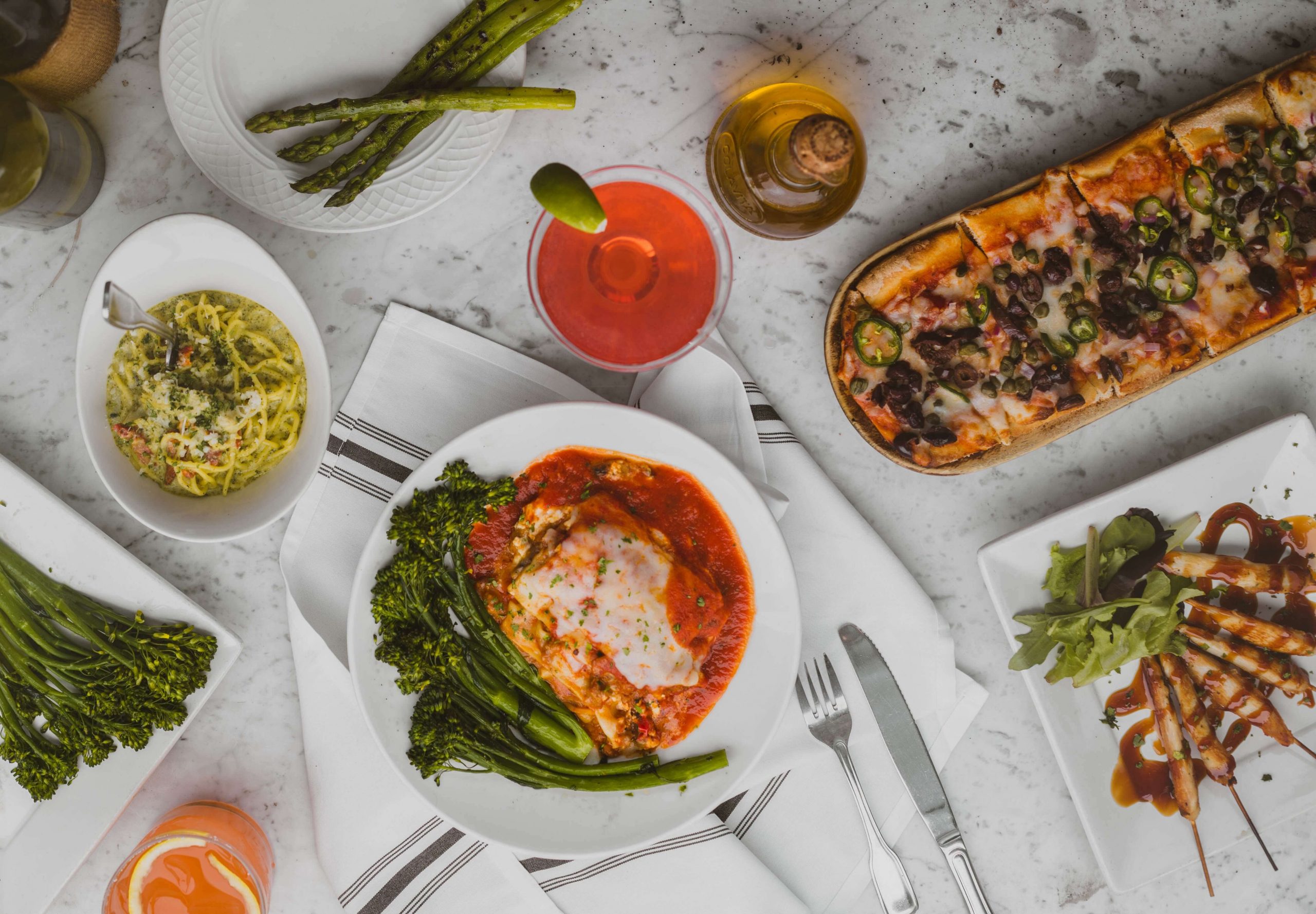 Ingredients (Serves 2):
150g diced smoked haddock (natural or dyed)
100g of grated cheddar
200g baby spinach
1 jar of white lasagne sauce
25g unsalted butter
6 sheets of lasagne pasta
Freshly grated nutmeg
1 sprig of thyme picked and chopped
1 teaspoon of garlic puree
Half an onion, sliced
25mls white wine (optional)
Salt and pepper to taste
50g of rocket
1 tomato sliced, quartered or diced
Salad dressing of your choice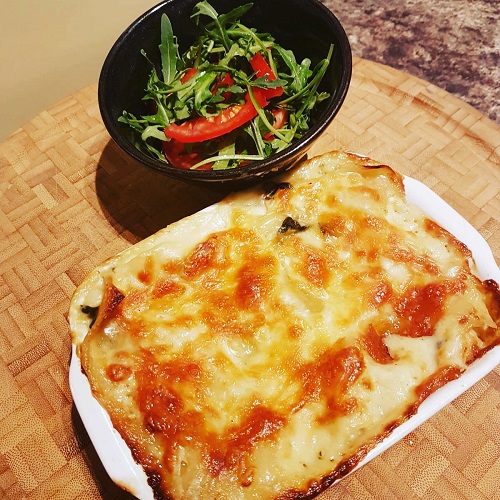 Method:
In a small pan, sweat off the onion, garlic and thyme in the butter until it begins to brown
Add in the diced smoked haddock and stir well and add in the white wine (if using). Allow to cook for 5-6 minutes on a medium heat
Add the spinach and cover the pan. Allow the spinach to wilt
Pour in half of the white sauce and grate in the fresh nutmeg. Bring to the boil and then remove from the heat (it will look quite loose, but it needs to be wet in order to cook the dried pasta sheets)
In an oven proof dish, layer the haddock mix, white sauce, cheese and pasta, finishing with white sauce and cheese on the top layer. Bake at around 160 degrees for 35-40 minutes until golden brown
Mix the rocket, tomatoes and olive oil in a small bowl and serve together with the lasagne. Enjoy!