Smithfield Venue Now Open: CCT Venues-Smithfield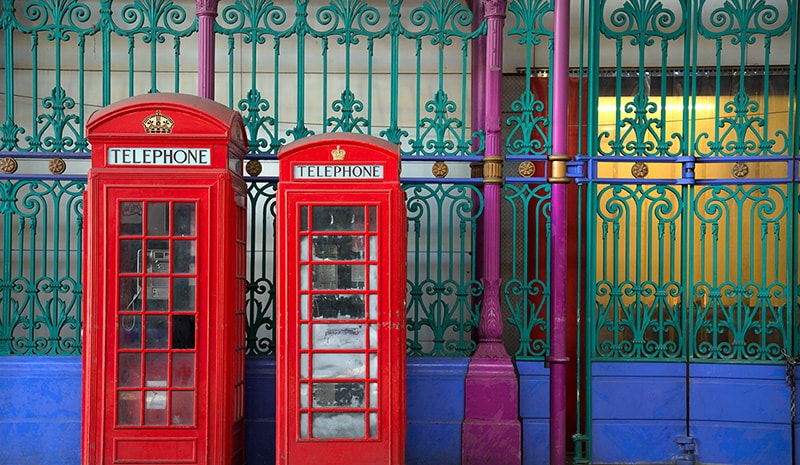 We reopened the doors to our fully refurbished Smithfield venue on Monday 20th January 2020!
After being hired out exclusively by one client for the past five years, CCT Venues-Smithfield is now back on the market, having undergone an extensive refurbishment project over the Christmas period.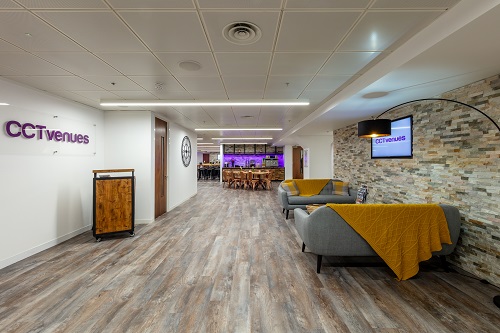 Smithfield Reception/ Lounge
Smithfield Venue Location
Situated above the historic, Grade II listed Smithfield Market in Farringdon, London, the venue is comprised of 13 meeting rooms across one floor, holding up to 190 delegates and features a stylish open plan lounge and restaurant.
The space has been completely transformed and themed around London's Markets. Our meeting rooms are named after famous markets such as Camden Lock, Billingsgate and Covent Garden, with vibrant artwork depicting market scenes throughout the venue. The food offering has also been themed around London's food markets and our menus that have been created by our award-winning chefs, have been inspired by and revolves around the produce that is traded in these world famous markets. We believe strongly in ethical eating and like to be able to track every element of a dish, from farm to fork. Therefore, we source all of our ingredients from suppliers who meet the highest standards in sustainability and animal welfare.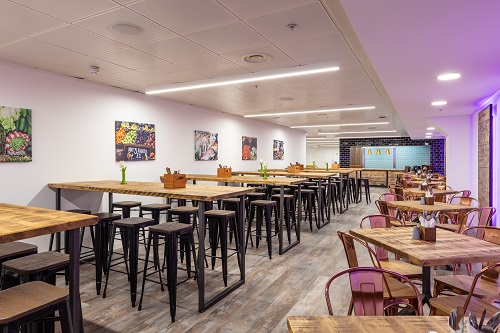 Restaurant
Smithfield Venue Facilities
Each meeting room is fitted out with new, state of the art audiovisual equipment, as well as new stylish furniture, made with 100% recycled materials to reflect our commitment to sustainability.
Our 'Camden Lock' room has been specifically designed for those more informal events. The room is decked out with trendy soft furnishings, a stocked mini-fridge, sweet dispensers and a meeting table that doubles up as a ping-pong table, in case you fancy a game to blow off some steam after your meeting!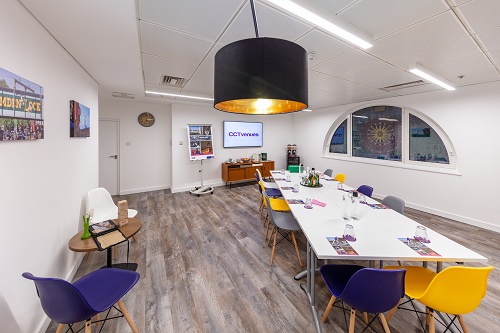 Camden Lock Room
Our aim was to create a space that fosters creativity and reflects the move away from the traditional 'office feel' meeting room.
Quote from Caroline Bull, CEO:
"CCT Venues-Smithfield was our first venue, opening in April 2005. The location has always been quirky and a refreshing change from Corporate London. Being based above a vibrant working market is interesting and as the market traders work through the small hours of the morning and pack up as we as we start work, we enjoy the atmosphere but no disturbance. It is exciting to be bringing this characterful space back to the open market after five years of loyal service to one client.
The whole of the CCT Venues team are excited about the refurbishment and relaunch, knowing that it will be a popular addition for our clients. The creation of the Camden Lock room and relaxing open plan restaurant and lounge areas are a nod to the changing tastes of today's bookers – good service is expected but spaces also need to have the ability to stimulate and relax delegates, and we are confident that the new look venue will meet this brief." 
If you are interested in our Smithfield venue or have any questions, please complete our Enquiry Form.