National Geographic Traveller Food Festival

Our Executive Head Chef, Jamian Lewis is honoured to represent his native country, Grenada, at the National Geographic Traveller Food Festival
National Geographic Traveller Food Festival
With over 20 years' experience, our Executive Head Chef Jamian Lewis has built quite a reputation for himself within the industry. Amongst many other achievements, such as featuring in TV programmes including Masterchef, Young Cooks and The Apprentice, one of Jamian's proudest moments was being the first ever and only British chef to win the International Association of Conference Centres (IACC) Copper Skillet Award in 2011. That's why it came as no surprise when he was contacted by the Grenada Tourism Authority, Pure Grenada to represent his native country, Grenada, at the National Geographic Traveller Food Festival.
This much anticipated food and drink festival kicks off at 10am on Saturday 16th July and runs until 16:30pm on Sunday 17th July. It will prove to be a jam packed weekend full of interesting panel discussions consisting of famous chefs, cookbook authors, experts and enthusiasts and exciting food demonstrations. The event will give you the opportunity to travel the world via your taste buds. Immerse yourself in culinary staples and influences from the UK, the Mediterranean, the Caribbean and beyond.
Jamian is excited to showcase his favourite Grenadian dishes and is hoping to inspire people to travel to Grenada to experience the amazing food they have to offer first hand. Visit Jamian on stand number E34 and enjoy his delicious salt-fish beignets with a roasted plantain salsa, pig foot soused terrine with cucumber relish, curry goat with steamed rice and spiced pumpkin puree, split pea dahl balls and callaloo, and Westerhall rum, Belmont Chocolate and coconut truffles.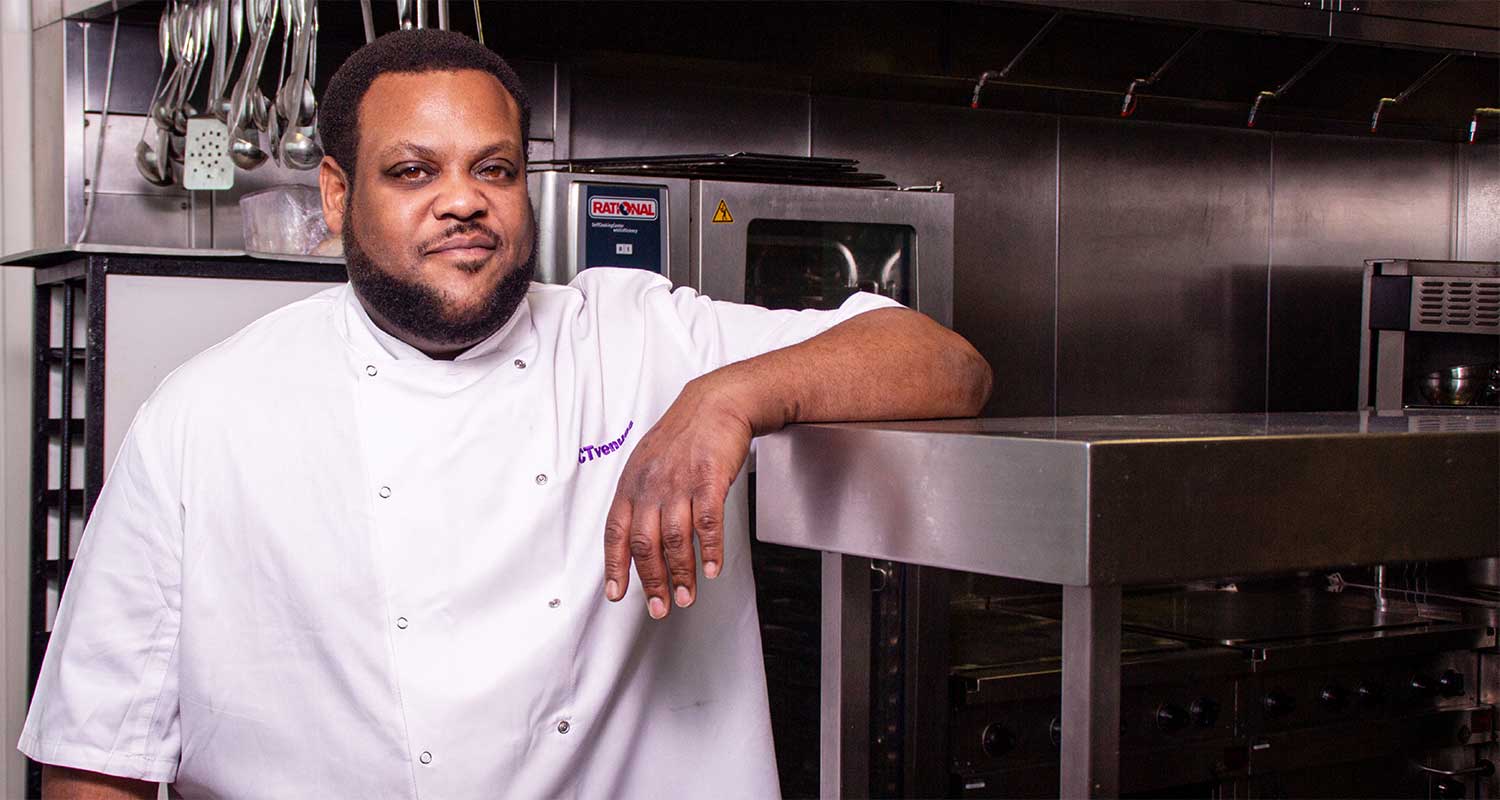 After being asked to represent Grenada at the event, Jamian commented:
"It is an honour to represent Grenada at the prestigious National Geographic Traveller Food Festival and showcase our food, which is the beating heart of our culture. I can't wait for everyone to try some dishes that they probably haven't encountered in the past."
Themed Catering Packages
As Jamian is such a versatile chef and has worked in a wide range of restaurants that specialise in different cuisines, we are able to utilise his skills to offer clients bespoke menus and catering packages that are themed around a specific cuisine or country. For example, we offer Taste of Italy and Taste of Britain catering packages, but clients aren't limited to these. Jamian regularly creates bespoke catering packages themed around Indian and Chinese cuisine and has even created South American themed menus for the Latin American Travel Association and African themed menus for Experience Africa, to name a few.
Check out our Food Menu to see our standard offering. 
Best of luck at the event Jamian, we know you'll blow everyone away with your amazing cooking!