Gourmet Burger Recipe

Gourmet Burger Recipe
Celebrate National Burger Day (25 August) by making simple and delicious gourmet burgers. Whether you're cooking for yourself or for a group of people, it's a perfect comfort food dish that guarantees to be a crowd pleaser. Our gourmet burger recipe is also fun for kids if you want to make it a family affair.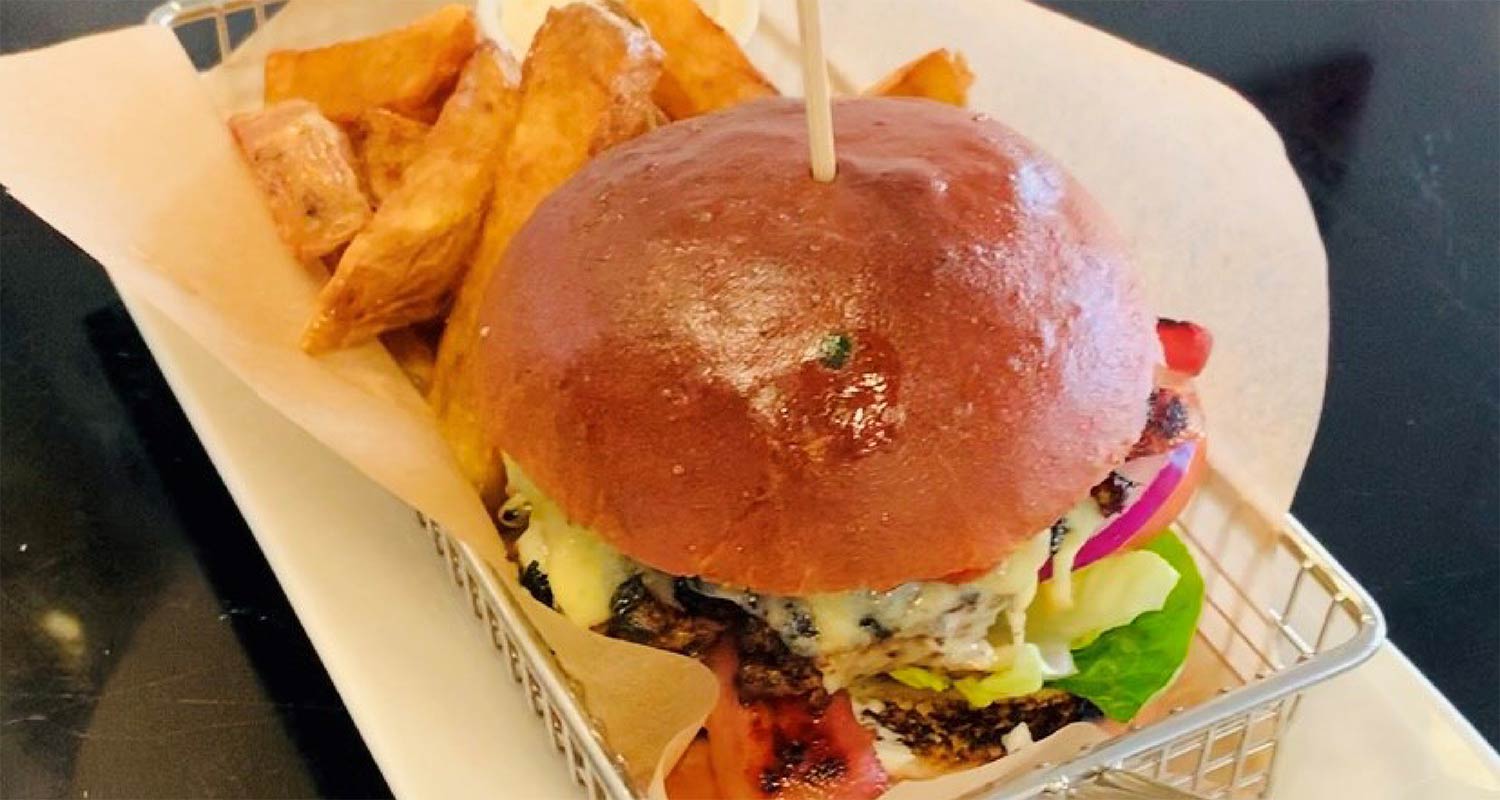 Our Executive Head Chef, Jamian Lewis has made a video that walks you through how to prepare and cook this simple dish. You can also find the written method and the ingredients you need below.
Ingredients (Serves 4):
1 small onion, diced
500g good-quality beef mince
25ml tomato ketchup
15ml English mustard
4 brioche burger buns
1 small bunch of flat leaf parsley, chopped
8 slices of mature cheddar cheese
8 rashers of smoked streaky bacon (optional)
Burger Fillings: sliced tomato, sliced red onion, sliced gherkins, mayonnaise, ketchup & baby gem lettuce
Method
Prep the vegetables as instructed above.
In a small frying pan, cook your diced onion in a little olive oil until golden brown, set a side and allow to cool.
Add the 500g of beef mince into a bowl, add in the cooked onion, ketchup, mustard and parsley and mix it all together using your hands.
Divide the mixture into four. Lightly wet your hands. Carefully roll the mixture into balls, roughly the size of a tennis ball (for consistency you could weigh these out into 125g balls). Place each ball on a small piece of baking paper, cover and place in the fridge for at least an hour to firm up.
Lightly oil and heat up a flat griddle or a non-stick frying pan. Once it begins to smoke, place each burger ball on to the hot surface and flatten using a spatula or heat proof potato masher (cooking your burger this way will create nicer caramelisation, crispy edges and a richer flavour).
Cook the burgers for 3-4 minutes on each side and then transfer them to a baking tray and place them in the oven at 170 degrees for a further 5 minutes. Remove the tray from the oven and top the burgers with cheese (if using) and return them to the oven for 1 more minute to melt the cheese. When it's time to remove your burgers from the oven, gently squeeze one of them – the juices should run clear which is a good indication that your burgers are cooked.
Slice four burger buns in half. Place cut-side up under a hot grill and toast until golden. Place a burger inside each bun, then top with your choice of accompaniments. We used crispy streaky bacon, sliced tomato, sliced red onion, sliced gherkins, mayonnaise, ketchup and baby gem lettuce in ours.
Serve with freshly cooked chips and your choice of dipping sauce.
Enjoy! 
We serve our burgers with homemade triple cooked chips. Click here for the recipe.
Click here to see more recipe tutorials!