CCT Venues wins gender equality award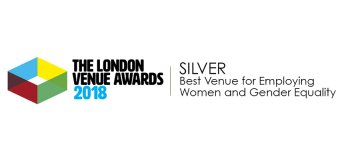 Gender Equality Award Winners
At CCT Venues, we're proud to be an inclusive company – so we were thrilled to win a gender equality award at the recent London Venues Awards!
Our Barbican venue was honoured with the Silver Award in the Best Venue for Employing Women and Gender Equality category at the event on 5 October 2018.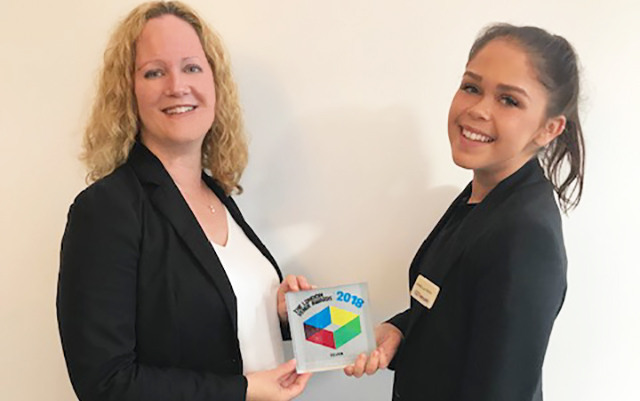 The London Venues Awards judging panel praised the CCT Venues as a "great demonstration of a female-led business".
They added, that it was clear teams "clearly working hard from the beginning to create a balanced company that offers many opportunities to women."
"The flexible working really works, and having had several of the senior management team working part time on returning to work after maternity leave hasn't done the business any harm – other companies could learn a lot from this strategy and company," they concluded.
"Developing and promoting women within our business is a natural process, and we have always had a policy to identify and develop talent regardless of gender, race, sexual orientation, age or any other factors," says CCT Venues CEO and founder Caroline Bull.
"Although this award was presented to our Barbican venue, it reflects the overarching culture of CCT Venues as a company which embraces the true meaning of equality of opportunity," Caroline adds.
Since its launch 12 years ago, CCT Venues-Barbican has been managed at a senior level by women and has grown every year, producing strong commercial results in a competitive market.
Rakesha Daswell was General Manager at our Barbican, Smithfield and Farringdon venues between 2011 and 2018.
"The equality card was never played and the proverbial 'glass ceiling' never existed," she says.
"I shared a level platform with both male and female counterparts and we celebrated our success as well as our failures. I was always supported as a colleague and empowered as a manager to make strategic decisions for the company," Rakesha adds.
CCT Venues, which has five events spaces across London, supports flexible working and family-friendly policies, recognising that many employees need to balance important commitments outside of their working lives.
There are currently more women than men in senior managerial roles business-wide, and we ensure names and genders are removed from job applications in order to avoid any unconscious bias. All interviewers are trained in equal opportunities best practice too.
Interested in working for us? Check out the careers section of our website.