CCT Venues Cleans Up the Awards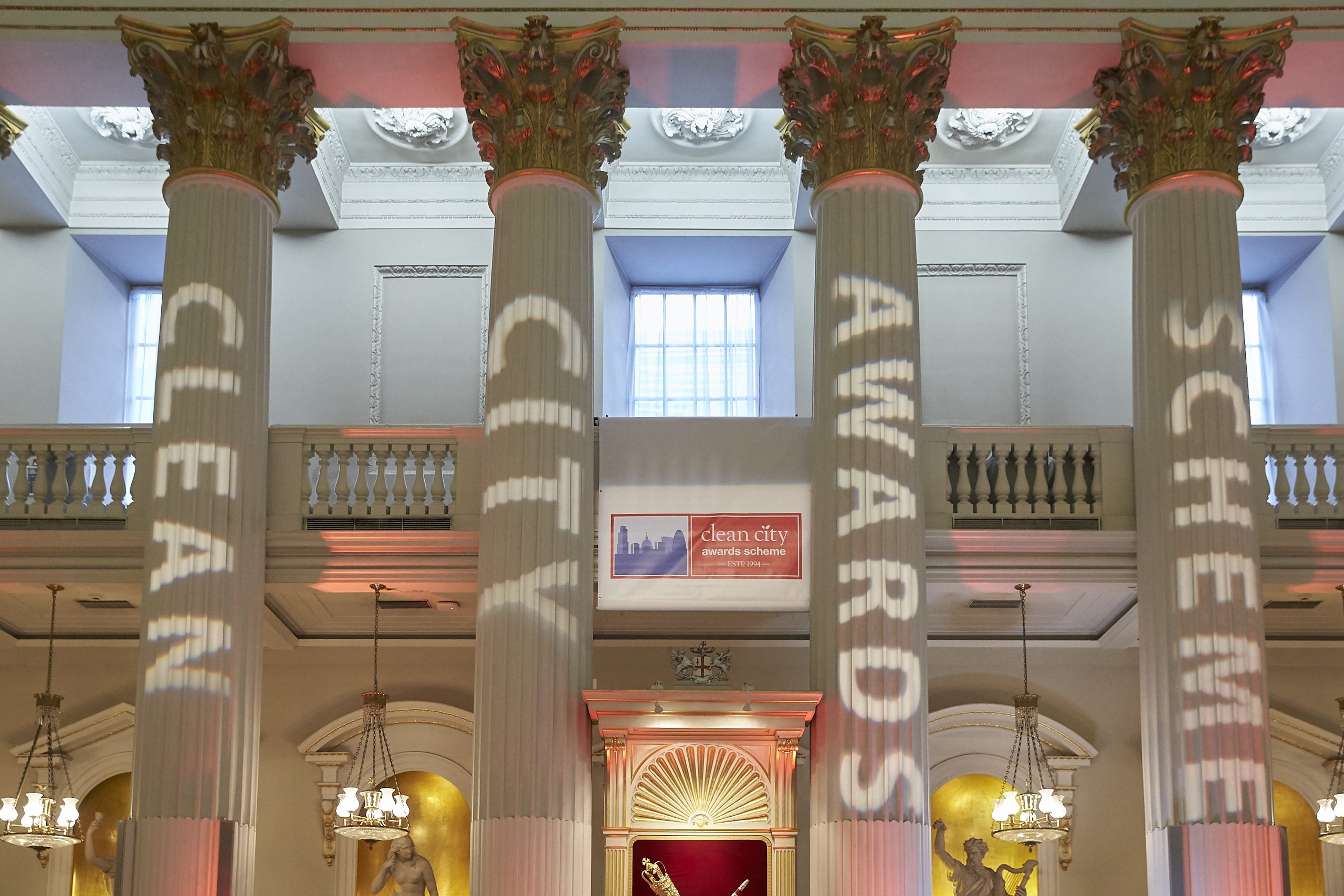 Clean City Awards Win
We are proud to announce that we have received a Platinum honour at the prestigious Clean City Awards. The awards, presented by the City of London, celebrate businesses across the Square Mile which adopt responsible waste management and environmental practices.
CCT Venues – Barbican, our venue at 135-137 Aldersgate Street, has been recognised in the Clean City Awards almost every year since 2008. Over that time it's won one Merit, two Gold and now six Platinum accolades – plus the sought-after Chairman's Cup in 2016.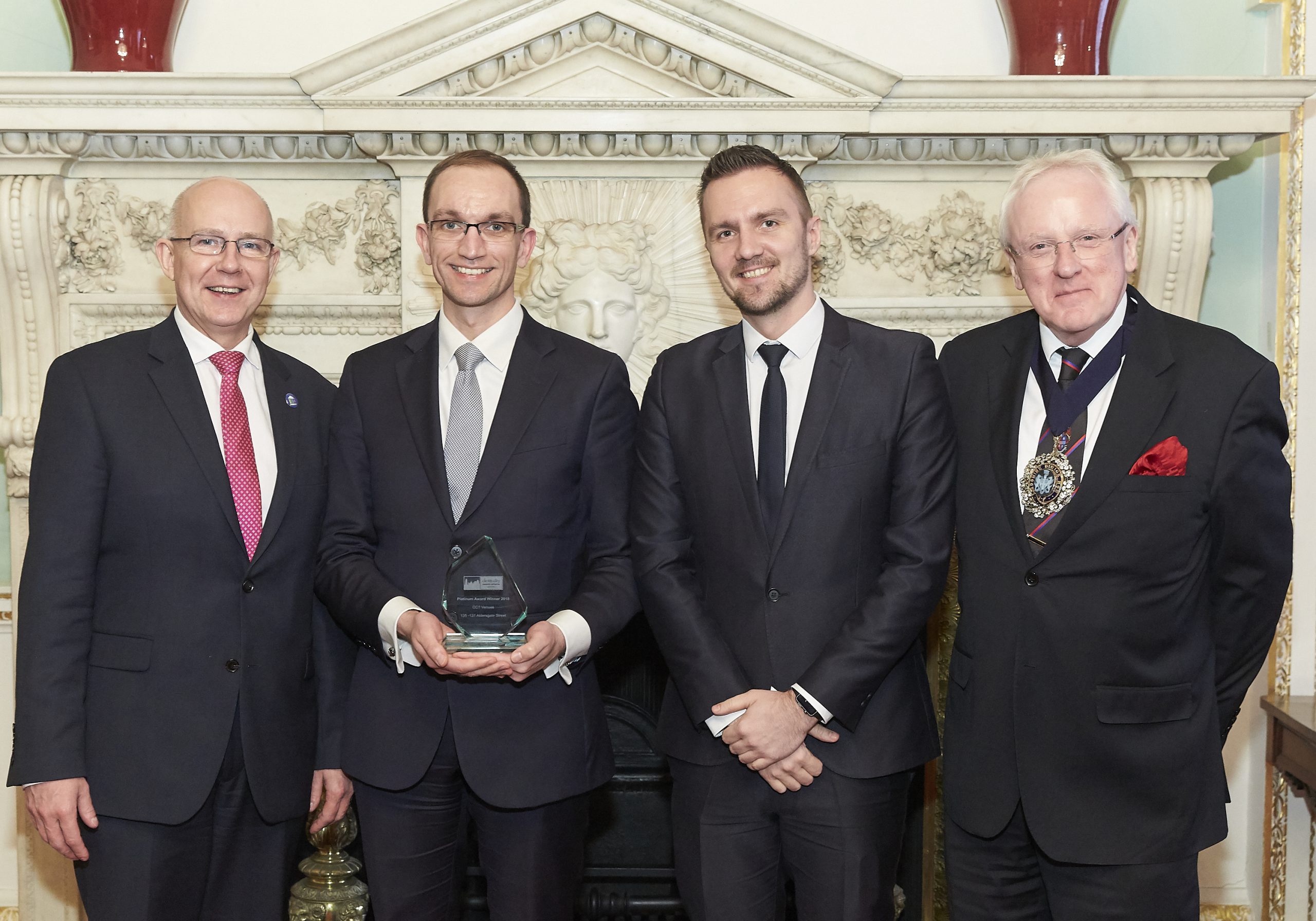 Pictured: Keith Bottomley (Deputy Chairman of Port Health and Environmental Services, City of London), James Russ and Ivari Kare (CCT Venues) and Sir Andrew Parmley. Photo credit: Clive Trotman
This year, judges praised our commitment to actively recording, monitoring and reviewing our food waste, and our sustainable purchasing policy which prioritises environmentally friendly suppliers and products.
Our pledges to reduce, reuse, recycle – and to be mindful of waste when it comes to energy and paper were also recognised by the panel. We recycle everything we possible can, and ensure that lights, computers and devices are always switched off when not in use.
Other initiatives in place across our portfolio of London venues include re-using and upcycling office furniture, building our corporate and social responsibility strategy into the staff appraisal process, and making sure that recycling bins are widely available in all areas of our properties.
We're also replacing our complementary plastic pens with biodegradable pens to cut back on single-use plastics, switching to recycled paper notepads, and introducing biodegradable products in our food services areas, rather than items that would otherwise go to landfill.