Apple & Pumpkin Vegan Muffins Recipe

Celebrate Halloween & World Vegan Day by making our delicious apple and pumpkin vegan muffins!
With Halloween being celebrated on 31 October and World Vegan Day being celebrated on 1 November every year, our chefs have created a dish that honours both of these days.
Our apple and pumpkin vegan muffins are really easy to make. The recipe is so simple that you can even get the kids involved. It provides you with a great way to educate your kids about both the health and environmental benefits of eating less meat and eating more vegan food, whilst having some Halloween themed fun at the same time!
Kids or no kids, our apple and pumpkin vegan muffins are a great snack option and are a healthier alternative to regular muffins. They are also perfect to be served at dinner parties, social gatherings and you can also give them out to trick or treaters.
Apple & Pumpkin Vegan Muffins Recipe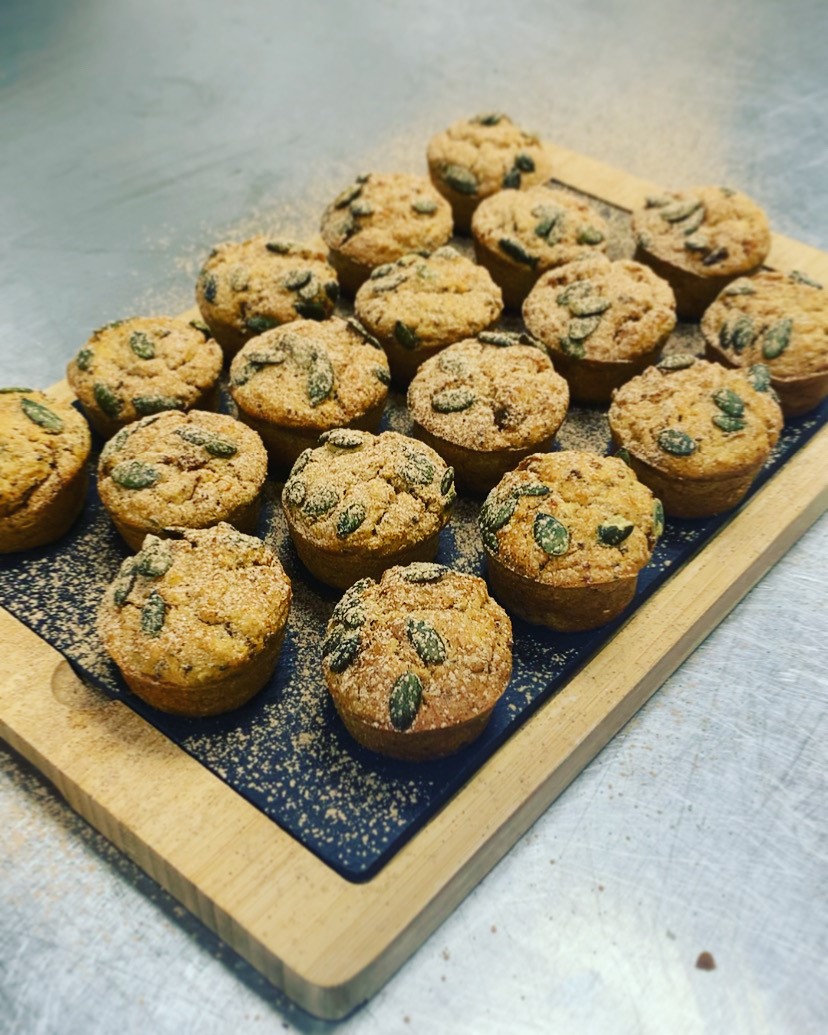 Dry Ingredients:
250g Self Raising Flour
1tsp Baking Powder
150g Soft Brown Sugar
100g Oats
75g Dried Chopped Apricots
1tsp Cinnamon Powder
Wet Ingredients:
2 Grated Apples
125ml Oil
200g Grated Pumpkin
250ml Oat Milk
Method
Mix all of the dry ingredients together in a mixing bowl.
Combine the wet ingredients with the dry ingredients mix and mix until smooth (use an electric mixer if you have one).
Put the mixture into muffin moulds.
Add a few pumpkin seeds on top for garnish.
Place in the centre of a preheated oven and cook them for 20 minutes at 180 degrees.
Lightly dust with some icing sugar.
Tutorial Video
Check out our TikTok to see a behind the scenes video of our Head Chef making the Apple & Pumpkin Vegan Muffins
Watch Video

Click here to see more recipe tutorials!