How to Save Money and Futureproof your Business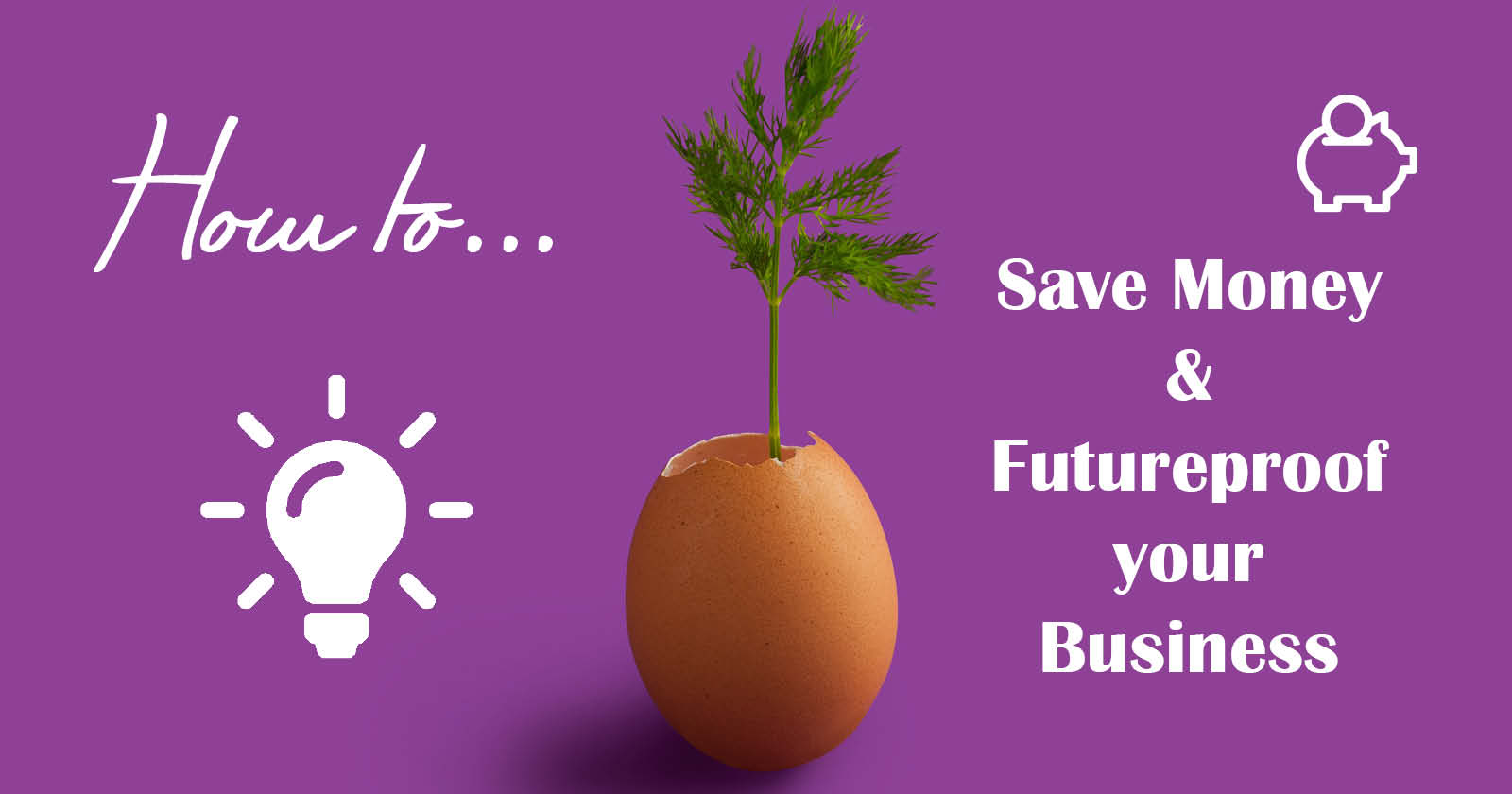 How to Save Money and Futureproof your Business
Remote working has become part of the new normal, so what would happen if you gave up your office or business premises? Well, amongst other advantages, you could save money and futureproof your business!
Being one of the most popular cities in the world for business, travel and leisure, it is not surprising that office space in London is very expensive when compared to other parts of the UK and other cities around the world. In fact, according to Statista, in the whole of Europe, London has the highest prices for office space. In the first quarter of 2020, the West End had average rents per square foot of £112.50. On average, this equates to between £650 and £1,500 per month per person to rent office space in London, depending on the size and quality of the premises (Business Matters).
To put this into context, if a business has 10 employees, they will be spending between £78,000 and £180,000 per year to rent office space. Therefore, if they gave up their business premises, they would be saving up to £180,000 per year.
You might be reading this and thinking it is vital to your business to have a base, but that is where we come in. If you were to book our premium spaces as and when you need them, this would be a much more cost effective and flexible option in comparison to long-term rental leases.
So what are the advantages of giving up your office or business premises?
Advantages of Vacating Your Office or Business Premises
Save Money and Futureproof your Business
Save Money
In reality, for many businesses, staff do not need to work in the same space on a daily basis. More and more people work remotely, collaborating with clients and colleagues using digital technology, and meeting up when necessary. With this in mind, many employers simply do not need full time offices. Some businesses have already moved into serviced office space, but this option still involves considerable financial commitment and can be expensive, are less Covid secure and are less flexible than using a professional meeting venue.
Using the figures, mentioned earlier, if this business gave up their premises and opted to rent a high quality meeting room once a week to hold their staff meetings, on average they would save between £53,000 and £155,000. That is a lot of money that could be invested in other areas of the business or could be saved for a rainy day!
Futureproof Your Business
Why not only pay for space when you need it? One week you might need a room for more than one day, but other weeks you may not need any rooms at all. There is no point paying for a room to meet up with your colleagues, if your colleagues have decided to book annual leave on that day… And of course at a professional meeting venue such as CCT Venues, you have the option of providing extra services and facilities when you need them, such as catering for your team, or booking interview rooms, or arranging a hybrid meeting with colleagues on or off site.
Improved Workforce
Increase Productivity
Deciding to give up your office or reduce it in size, does not just benefit the business, it also benefits your employees too. According to the ONS, 57% of Britons would like to work from home more once the Covid-19 pandemic has ended. Spending more time working remotely, generally improves work-life balance and motivation, as a result of employees having more time to spend with friends and family, enjoy hobbies or relax. As a result, this usually improves productivity at work, which feeds another benefit back into the business.
As well as an improved work-life balance for your employees, it also provides more flexibility. Once accustomed to working remotely (the majority of us already have enough practice thanks to Covid-19), it should not matter where your teams work, so long as they have an internet connection, laptop and phone. Also, if your employees need to change their hours, for example to go to an appointment, it's going to be far less disruptive to adjust their hours.
Attract Better Talent
Applying this model can help you expand your boarders when looking for new talent. Employees can literally be based anywhere in the world and by utilising technology, they can seamlessly be part of the room via a video link, so no one needs to miss out on the all-important face to face collaboration when you have a staff meeting.
Focus on What Matters Most
Avoid Trying to Navigate the Ever-Changing Rules Regarding Safety Precautions
Health & Safety has become a major headache for many employers. Before businesses can welcome their staff back to work post lock down, they need to comply with a myriad of constantly changing safety rules and regulations. In order to comply with the rules, considerable sums of money needs to be invested in safety equipment (such as facemasks, gloves, screens, visors and hand sanitiser), cleaning equipment and signage needing to be updated as and when rules change. However, if you opted to use professional venue space on an ad hoc basis, all you need to do is check their Covid safety credentials and enjoy the facilities.
Be More Flexible
Using professional venues will give you far more flexibility than having a traditional office. You may need a room for your office one week, but the next week you need space for a client meeting and the following week you need space for a networking event. At CCT Venues we have a wide range of fully flexible spaces for all these needs and more. Rather than having to find a new venue for each of the different event types, you can just let us know what your requirements are and we will take care of it. That way, you can focus on your business and what matters most.
Sit Back and Relax
We pride ourselves on our hassle free approach to business. If you choose us to manage your office, meeting and events requirements, that's one aspect of your business that you won't have to worry about. We have extremely high customer satisfaction ratings within a wide range of different disciplines, including our service offering and rapport with clients. We're small enough to care, but big enough to exceed expectations.
Why Choose Us?
All of our venues are located in extremely easily accessible locations.
All of our venues have been certified Covid-Safe by industry leading governing bodies.
We have state of the art equipment which come with our rooms as standard, such as HD screens, HD projectors and high-speed 100MB Wi-Fi.
We have extensive technological capabilities with onsite support, so you can accommodate those that wish to join you virtually. We even have a dedicated on-site Hybrid Event Studio!
We have a team of award winning in-house chefs so you don't have to worry about feeding your staff. We have a range of packages on offer from breakfast, to lunch, to dinner, to drinks and canapés etc.
Everything can be tailored to your specific needs, from the length of the contract, to the room size, to the equipment requirements and to the food offering.
We have four venues to choose from. You could be based in Barbican so that you are in the city centre, but if you wanted to impress a client, you could book our Canary Wharf Bank Street venue for the day, which is located on the top floor of a skyscraper, so you can dazzle them with the breath-taking views of London.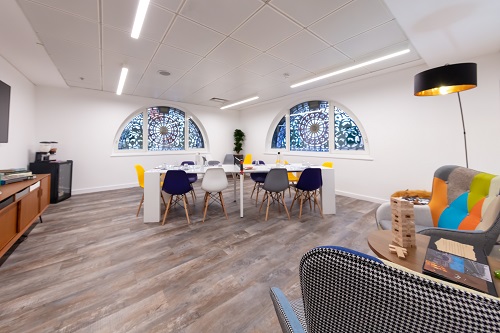 CCT Venues-Smithfield, Camden Lock Room
If you have any questions or would like to discuss hiring our venues as office space or for meetings, then please don't hesitate to get in touch.