Ending 2019 on a High with a Spot on the MiaList!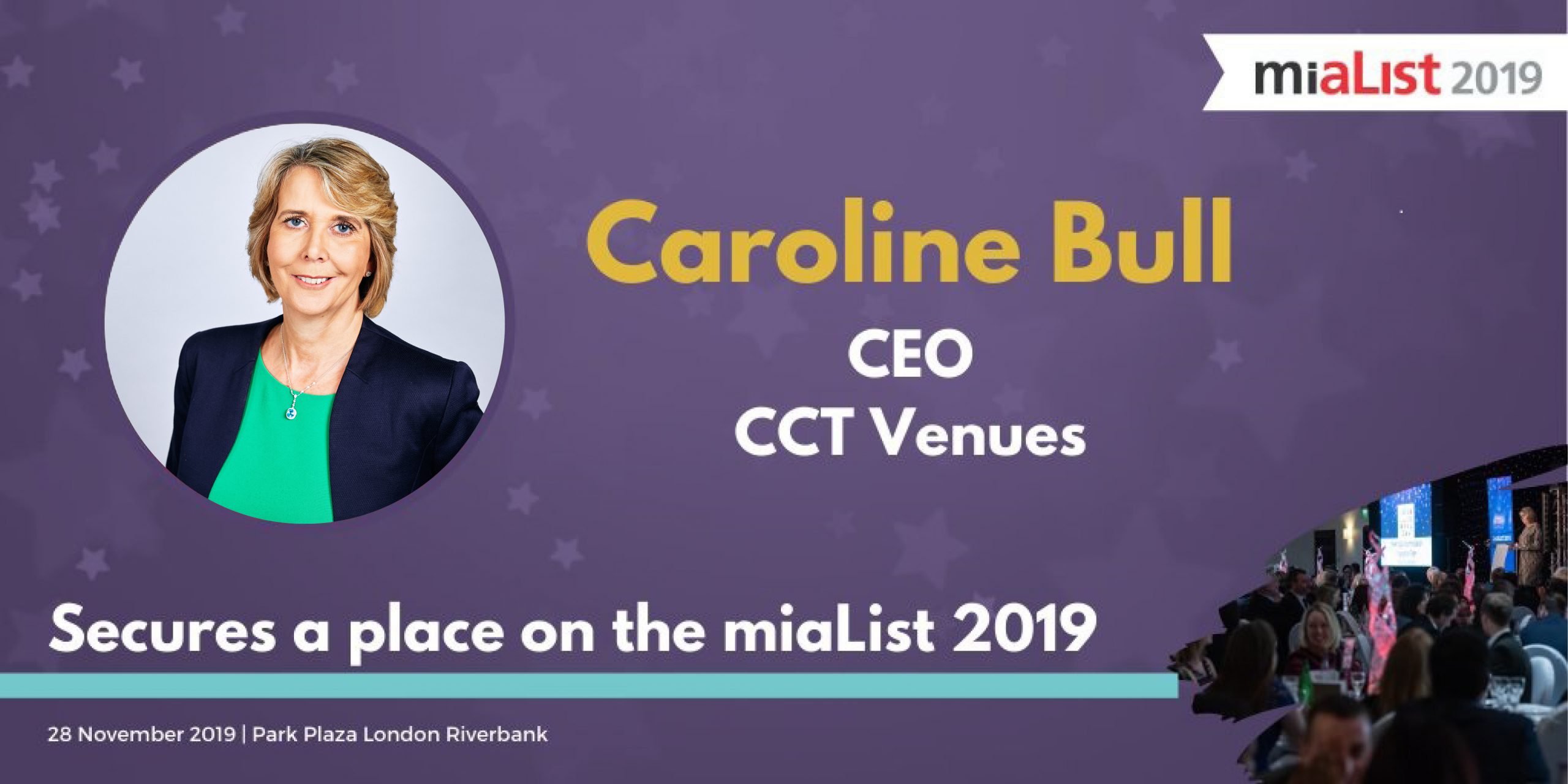 MiaList 2019

After being shortlisted in July this year, we are extremely proud to announce that our CEO, Caroline Bull secured a place on the coveted miaList 2019! The miaList celebrates outstanding and passionate individuals in the meetings, hospitality and events industry who continuously go above and beyond the call of duty.
Now that she has had some time to digest the news and to celebrate the win, we caught up with Caroline to find out how she was feeling…
Hi Caroline, how did you come about to be nominated for the MiaList this year?
"Well it was a complete surprise – apparently my sales and marketing team nominated me (thanks guys!)."
How did you feel when you won?
"Humbled and delighted. I was fortunate enough to be at the presentation lunch and there was a lot of talent and diversity in the room, so it felt special to be recognised."
What did the judges say was behind their decision to award you a place on the list?
"It was actually my commitment to developing our staff that the judges noticed. Of the current CCT Venues team, 36% have been promoted and of these, 37% have been promoted more than once. I don't like to hold back when it comes to training, I prefer to develop our current employees, otherwise you risk valued staff members moving on. I also offer internal internships to employees to give them the chance to have a trial in a different role or department. Strong communication within the business is also prioritised and as a result, staff briefings are a regular feature, which are full of information, as well as prizes and treats."
What motivates you to go above and beyond the call of duty in your industry?
"The constant challenge. The industry evolves at a really fast pace, particularly in London and I have a great sense of pride when it comes to the face that CCT Venues puts forward.  I am proud of the business and what we represent and I never want standards to slip. Our team cares passionately about the service we provide and the quality of our venues and the ever growing demands from clients and pressure from competitors keeps us constantly on our toes. It gives me a real buzz!"
What's been the highlight of 2019 so far for you?
"There are so many highlights, but one that comes to mind is working on our Smithfield venue redevelopment project. I have loved developing the venue based directly on what our clients told us they would like to see in an events venue. As with any project like this, it's been challenging, but it's really rewarding knowing that we are catering for our clients' specific needs.
I am also delighted to have made real progress with our environmental policies and increased our support for the First Love Foundation, the Tower Hamlets based Food Bank charity, with regular financial donations, support for their worthwhile Love Summer lunch club initiative and hosting two special events for them to thank some of their volunteers and the community they support."
What is it about the hospitality industry that you're so passionate about?
"The people. Whether it's the team at CCT Venues, clients or industry colleagues, there are so many great people in the industry and there is never a dull moment!"
To meet our Senior Management Team, please click here.