After work drinks in Farringdon

Farringdon is a bustling, eclectic area in the heart of our capital, home to both corporate professionals and tech start-ups alike, meaning that there's no shortage of demand for afterwork hangouts.
So, let's get ready for the weekend and explore some of the best locations in London for after work drinks – more specifically, in and around Farringdon and the famous Smithfield Markets. Cheers!
Must-visit pubs, restaurants and bars in Smithfield:
It's not too tricky to combine both work and play, with plenty of restaurants and bars in Smithfield to pop into for after work drinks. After all, there's no better way to end the working week than a Friday night pint.
The Hope Pub – 94 Cowcross Street, EC1M 6BH
For those looking for something a little more traditional, The Hope Pub is an easygoing and charming boozer, a great pitstop for an ice-cold, refreshing pint to finish up a busy week. Located just a few minutes' shy of the main train station, The Hope is popular amongst business-goers in the district. And not forgetting, it's literally a stone's throw away (2 minutes!) from our stylish Smithfield events space.
It's not just beers either, you can also enjoy a tasty lunch or evening meal with friends (or colleagues), with a hearty menu of freshly-made pies to tuck into.
And for the sporting fans in your team, The Hope is a prime spot to watch the biggest sporting events of the night. But don't worry, if sports isn't your thing, there are plenty of tables for relaxing and socialising with colleagues and friends.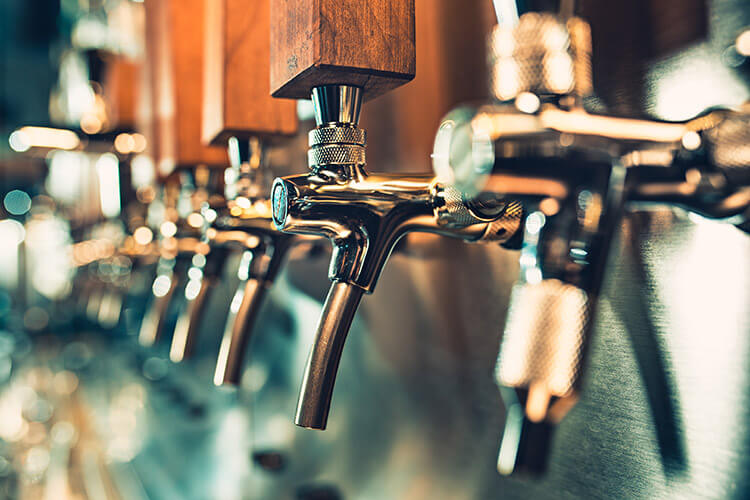 Piano Smithfield – 14 Long Lane, EC1A 9PN
Intimate and charismatic, Piano Smithfield is an independent live music venue, home to some of London's greatest pianists and singers, scoping a number of genres from jazz to blues and more. They're true trailblazers for live music in the district.
With each musician as mesmerising and unique as the last, no two nights will be the same here at Piano. But one thing's for certain, you're always in for a treat with their signature menu of tasty cocktails. Whether you're a fan of a minty mojito or something a little fruitier, there's something on the menu for all your colleagues – perfect for late-night after work drinks.
The Long Lane – 50-52 Long Lane, EC1A 9EJ
Though this might appear like a low-key, unassuming bar in the neighbourhood, The Long Lane is a hidden gem that certainly packs a punch. Looking directly onto Smithfield Markets, and within earshot of our nearby conference rooms, Long Lane is a brilliant bar-come-restaurant in Smithfield – perfect for continuing the fun after the meetings, training or team bonding events are over.
Expect a warm welcome from the experts behind the bar – a team of mixologists ready to whip a number of cleverly-curated house cocktails. And for those looking for something classic, Long Lane boasts a fantastic wine list, craft beers on tap and of course, a menu of high-quality dishes. Look forward to delicious tapas-style small plates, including arrachera steak, calamari, spiced jackfruit gyozas and more.
Bishop's Finger – 9-10 W Smithfield, EC1A 9JR
One for the craft beer connoisseurs, the Bishop's Finger is a classic pub with an informal feel, one of the closest pubs in Farringdon to the Smithfield market itself (a literal stone's throw away). With a selection of real ales on tap to wet your whistle, alongside the finest fresh meat sourced directly from Smithfield Market, this one's sure to be a crowd-pleaser amongst the work crowd.
Get ready to enjoy an irresistible, freshly-prepared menu of reinvented pub classics, artisan sandwiches and a rotating menu of daily specials. Washed down with a few pints, the food is nothing short of exceptional – an excellent choice out of the restaurants in Smithfield.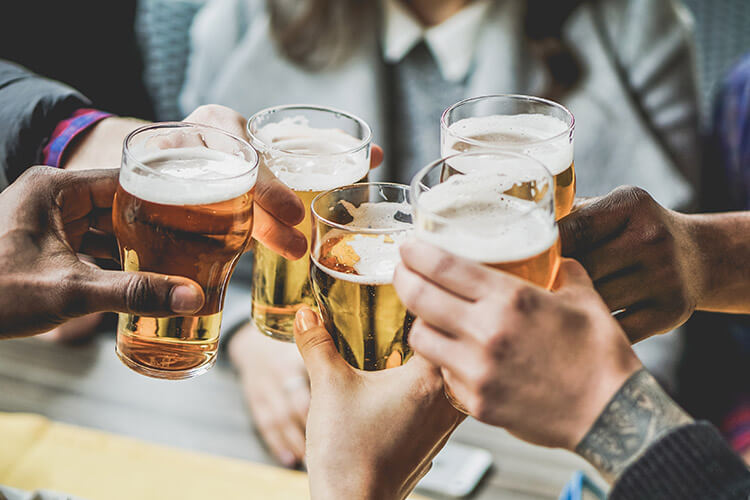 The Hand and Shears – 1 Middle Street, EC1A 7JA
Renowned for its age-old history and charisma, having stood proud in its location since the Middle Ages, The Hand and Shears could be a perfect choice if you're looking for London after work drinks. Though The Hand and Shears may be small, it oozes charm with its 'local', welcoming feel.
Conveniently located right next to the Barbican Centre and just a 10-minute walk from the iconic London landmark, St Paul's Cathedral, this pub is famous for its selection of real ales and craft beers. However, if you're feeling a little peckish, there's plenty of food on the menu to sample, too.
This is the perfect pub to pop into after a busy day of meetings or training over at our Smithfield venue. Expect to walk in and be greeted with a warm welcome and a crisp pint of house-brewed ale. Bliss…
Well-connected with CCT Venues
Here at CCT Venues, we like to make sure anyone using our spaces is never more than a few minutes' from a good watering hole.
Whatever you need a space for, whether it be for a meeting, conference, team event or training session, our Smithfield venue can accommodate groups of all sizes. Less than 5 minutes' walk from the Farringdon and Barbican stations, you're never more than a few minutes away from your next destination here at CCT Venues.
And of course, if you're looking for after work drinks with your fellow team members, your choice is endless. Just pack up, step outside and enjoy a glass of whatever takes your fancy.
Enquire today so we can begin planning your next event, and roll on the weekend!