Spicy Falafel Cakes Recipe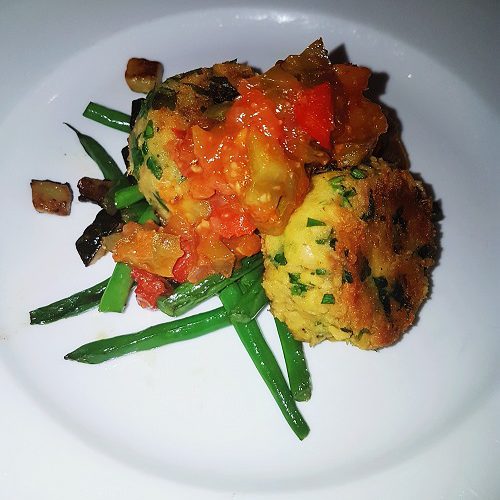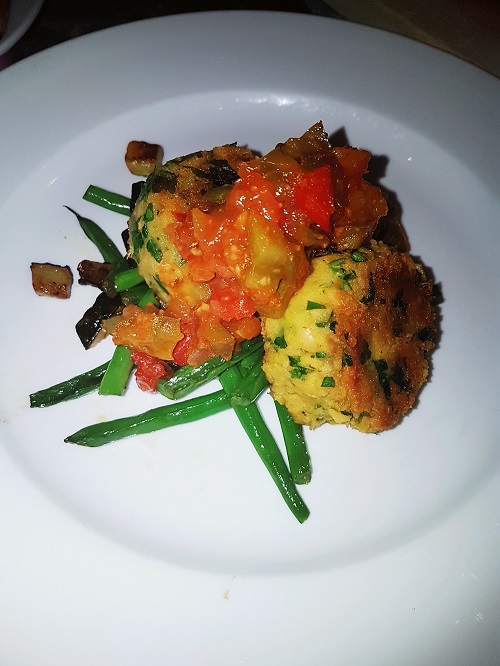 Spicy Falafel Cakes with Sautéed Courgettes, Green Beans and Tomato & Pepper Chutney
This is a simple dish that is vegan, gluten free, healthy and most importantly, delicious!
Our Executive Head Chef, Jamian Lewis has made a falafel cakes video to demonstrate how to prepare and cook this simple dish. However, you can find the written method and the ingredients you need below.
If you don't have all the ingredients in your cupboard, you can substitute them for what you do have. For example, you could easily substitute the chickpeas for kidney beans, or if you don't have the same vegetables, mushrooms, spinach or mange tout work as great accompaniments. For an extra kick, try adding some fresh chilli.
Be creative and don't be scared to try new things!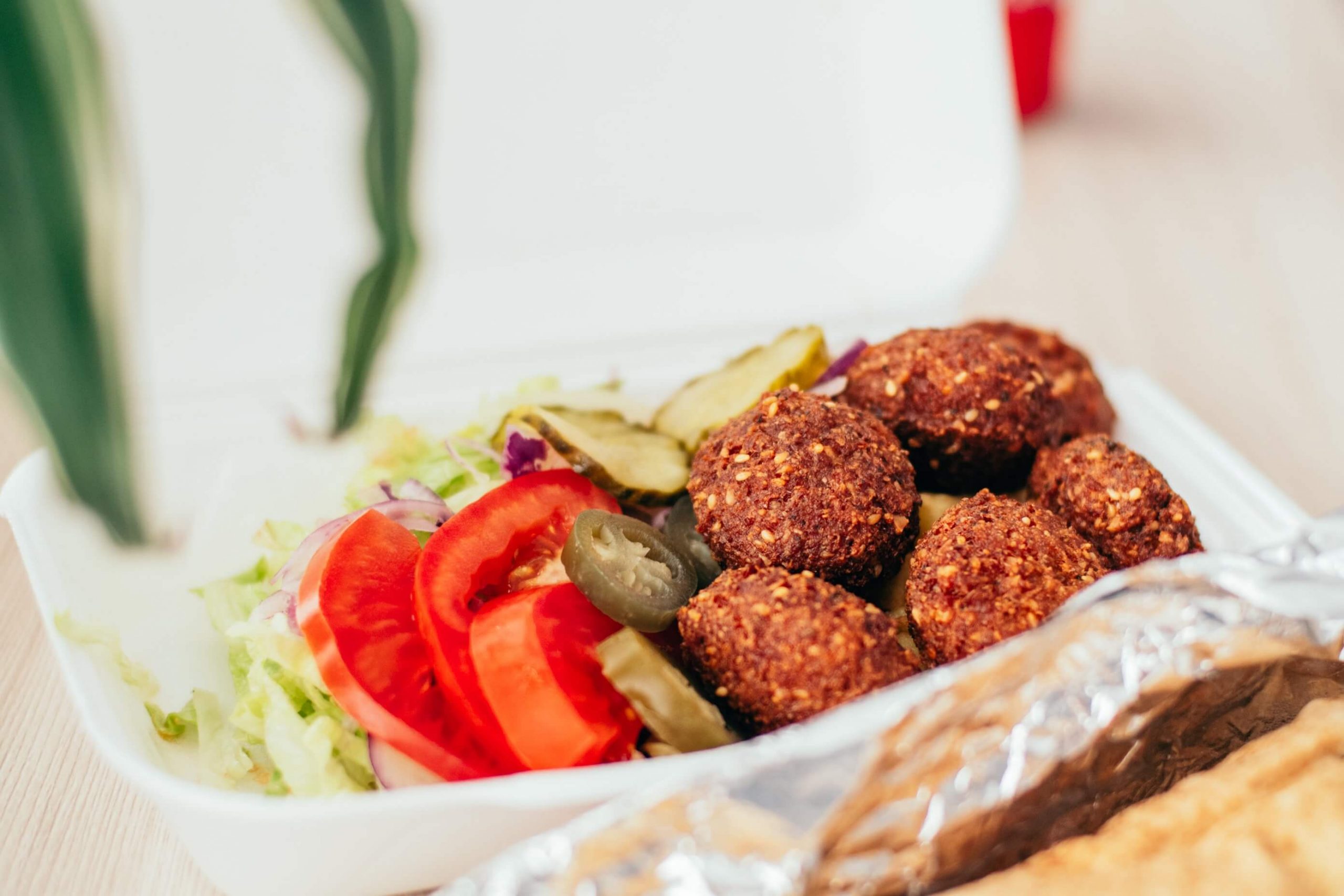 Ingredients (Serves 2):
1 tin of chickpeas drained
2 teaspoons curry powder
1 small bunch of parsley chopped
2 teaspoons garlic puree
1 quarter each of red pepper, green pepper
1 tomato
Half a red onion
50mls of olive oil
25mls distilled vinegar
2 teaspoons brown sugar
2 teaspoons tomato ketchup
Salt and pepper to taste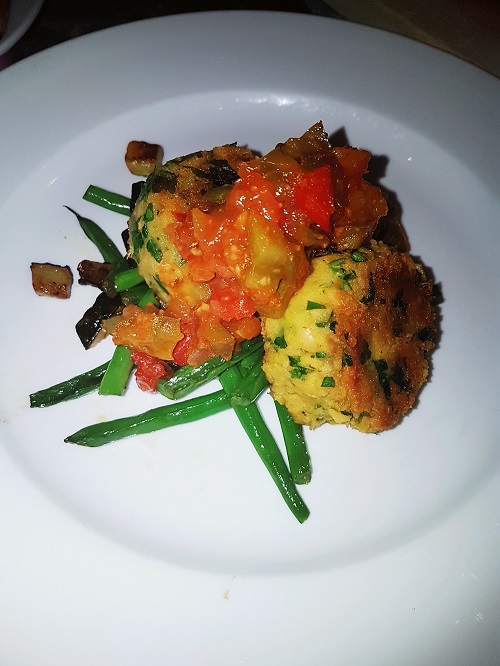 Method:
Toast the chickpeas and curry powder in a dry pan
Once dry, add in a little of the olive oil and stir well making sure you scrape up any sediment that's in the pan
Remove from the heat and allow to cool slightly
Add the chickpea mix to a food processor with the parsley and garlic and coarsely blend (some of the peas should be crushed and others cracked, to form a rustic mix)
Using wet hands, first shape in to balls, then flatten on a level surface, place in the fridge to allow them to firm up for at least 1 hour.
Prepare the veg for the relish by dicing the onions, peppers and tomatoes
Sauté with olive oil on a medium heat, once they begin to brown, add in the vinegar, sugar, tomato ketchup and salt & pepper. Reduce the heat and allow to cook for 10-15mins (the veg should still have a bite). Remove from the heat and set to one side
Dice the courgette and cut the green beans in half. Sauté the courgettes in a medium pan with olive oil, once they begin to brown add in the green beans
Move the courgettes and green bean to the side of the pan and then begin to gently fry the cakes. Cook the cakes for 4 minutes on each side, drain on kitchen paper and serve as per the picture below… Enjoy!