Guacamole Recipe Tutorial

Guacamole Recipe with a Green and Red Pepper Twist
This is a simple dish that is nutritious and most importantly, delicious!
Our Executive Head Chef, Jamian Lewis has made a video to demonstrate how to prepare and cook this simple dish. However, you can find the written method and the ingredients you need below.
"This a classic guacamole recipe, with a green and red pepper twist to add extra texture and flavour. Guacamole is an extremely versatile dish, it can be served on its own as a dip, used within a dish, such as tacos, fajitas or quesadillas or can be used as a garnish. This makes it a perfect choice for everyone that is conscious about healthy eating and minimising food waste. For example, you could make it to compliment your evening meal and any leftovers can be used the next day for lunch. We used it to top our homemade chili which was served with steamed rice and pico de gallo, any leftovers could be used to spice up a salad or could be served in pita bread with falafel and lettuce. The possibilities are endless, get creative and spice up your diet!"
As the current Covid-19 pandemic has made it a bit harder to get to the shops, it's more important than ever to plan your meals to get the most out of the food you buy and to minimise food wastage.
Be creative and don't be scared to try new things!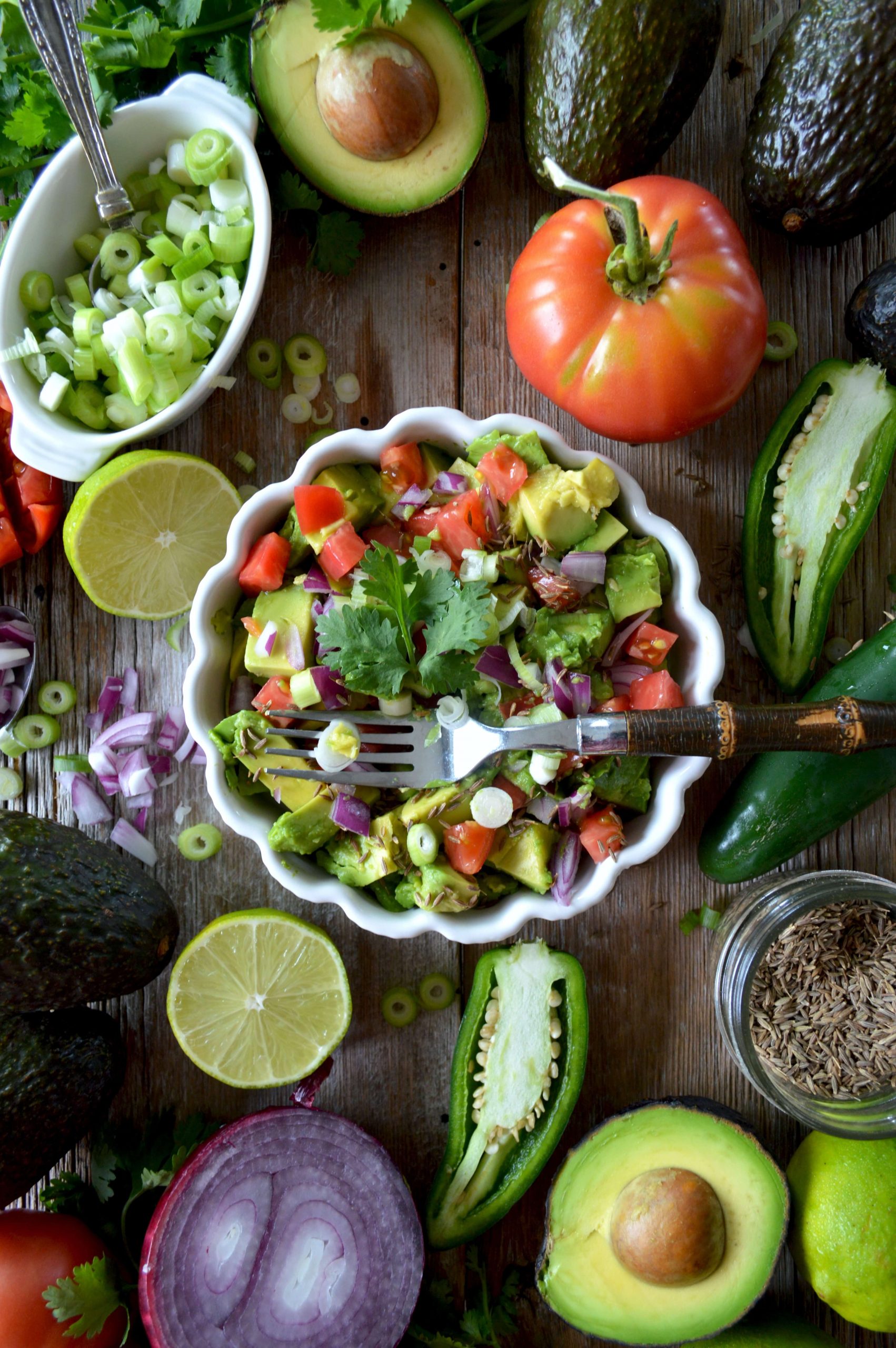 Ingredients (Serves 4):
1 avocado
Half a red onion
1 quarter of a red pepper
1 quarter of a green pepper
Half a large tomato
Half a red chilli or 1 small one
1 clove of garlic
1 lime
A bunch of fresh coriander
Salt and pepper to taste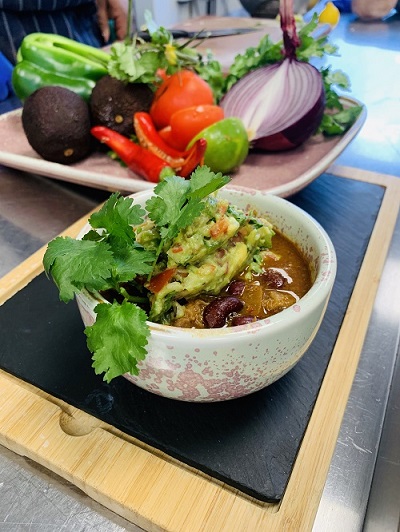 Method:
Dice half a red onion
Dice a quarter of a red pepper and a quarter of a green pepper
Dice half a tomato
Finely chop half a red chilli or one small red chilli
Place your diced onion, peppers, tomato and chilli in a mixing bowl and scoop in one avocado
Crush one clove of garlic, sprinkle on some sea salt and continue to chop until it forms a paste
Squeeze in the juice of one lime
Finely chop a bunch of fresh coriander
Mix everything together using a folk
Add salt and pepper to taste and enjoy!
Click here to see more recipe tutorials!