The best virtual and hybrid event venues in London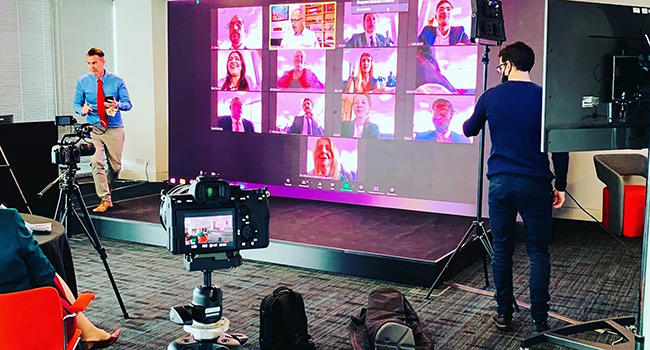 As recent times have taught us, sometimes it is useful to make your event available online in some capacity, to maximise reach and accessibility for attendees.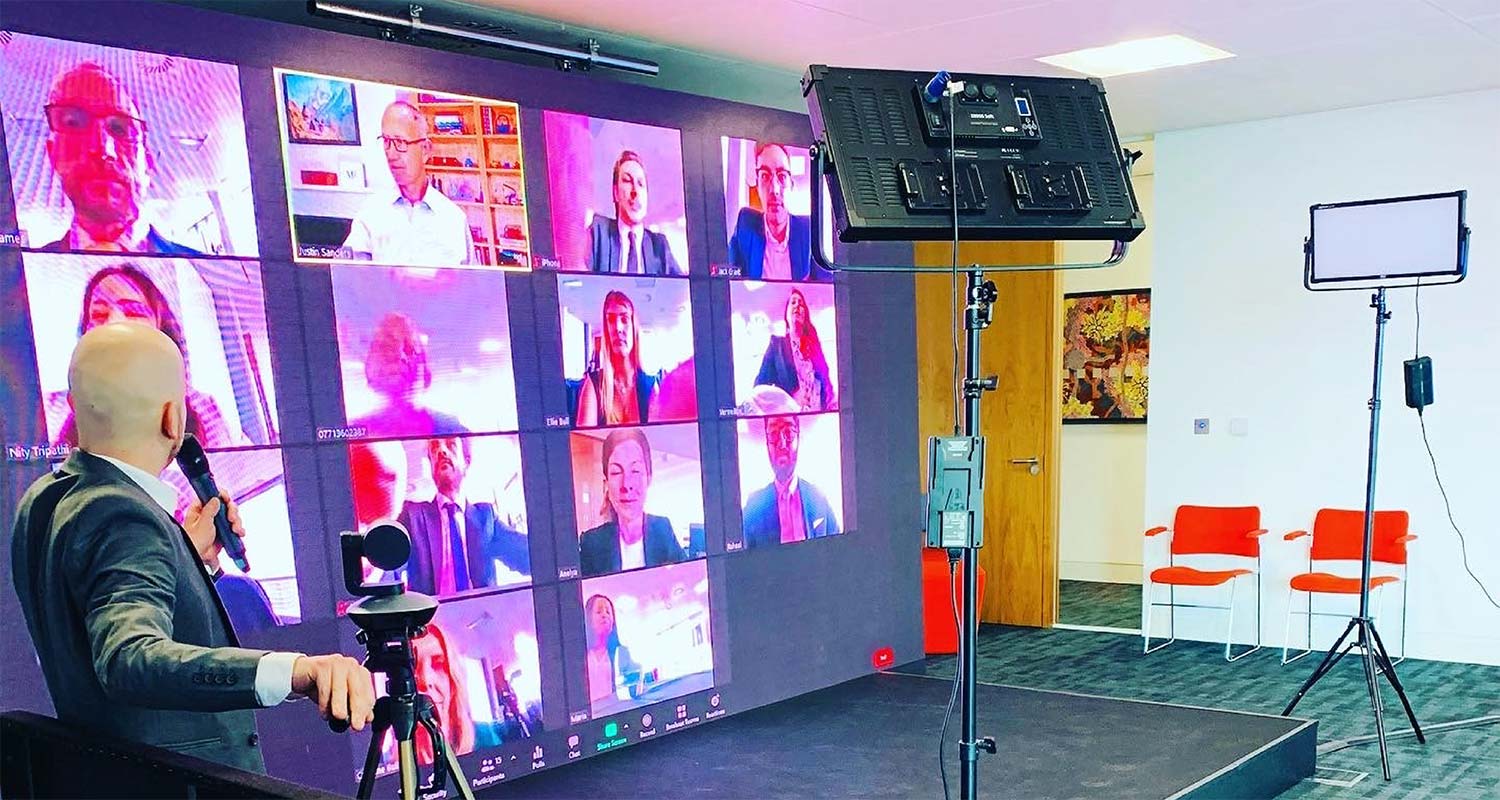 We have state of the art AV capabilities in all of our venues which enable us to facilitate a wide range of virtual or hybrid events, available at highly competitive rates. We have also partnered with highly experienced event technology companies, to bolster our technological capabilities even further!
What is a Hybrid Event?
A hybrid event is any type of event that takes place in a physical location and also has virtual online elements incorporated. So to illustrate this, imagine a company that has multiple offices around the country in all the major cities. If they held training for their staff in London, but also wanted the staff from their other offices to benefit from the training, they could live stream the event, making it available for them online. Attendees participating online would get all the knowledge and value from the speaker and the presentation and could even contribute to the discussions and ask questions via an online platform. An easy way to do this would be to use Twitter, with a simple hashtag to group the relevant tweets together, and this would be considered a hybrid event. There are plenty of other more sophisticated options also available and at CCT Venues, we can help you plan and run your hybrid event.
Virtual/ Hybrid Event Options
Virtual meetings (board meetings, client meetings or round tables etc.)
Virtual conferences
Virtual training
Webinars
Virtual panel discussions/ virtual Q&A sessions
Virtual workshops
Virtual roadshows
Virtual product launches
Virtual experiences
Event live streaming
Event recording
Broadcast-quality event studio
HD Projectors up to 6,000 lumens
HD Screens
100MB high-speed Wi-Fi
Lighting control and blackout blinds
Multiple displays (for large events)
Wireless radio microphones and wired mics
HD live streaming capabilities
HD recording capabilities
State of the art Audio Conferencing and Video Conferencing facilities
HD Webcam's or VC Codec's
Autocue technology
Staging capabilities
Highly experienced AV specialists on-hand 24/7
All of our rooms are flexible and our large rooms can be partitioned, making them ideal for events that require space for equipment or behind the scenes technicians.
All of our venues contain multiple rooms, so it's not a problem if your event contains multiple elements or if you need staging areas or green rooms.
Highly competitive prices